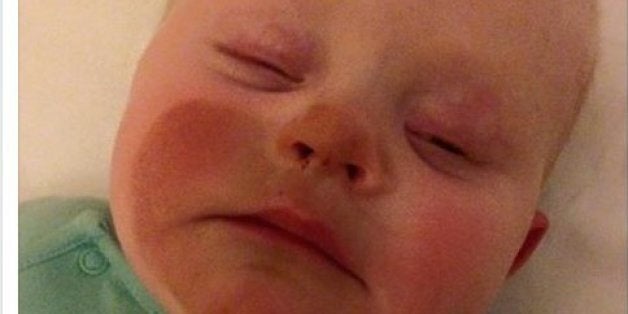 Gemma Colley breastfed her son four hours after having a spray tan and she noticed some of her spray tan had rubbed off on her son's face giving him the appearance of having a 5'o clock shadow.
When Colley shared a photo of her "epic fail" on The Unmumsy Mum Facebook page, she wasn't prepared for the 40,000 shares, 100,000 likes and comments she would receive.
Many of the commenters saw the funny side of the pic, but lots of others called her "the worst mum in the world" and accused her of "intentionally poisoning" her son.
"Yes I occasionally forget things, lose my shit, give my eldest (two and a half) one too many biscuits, and occasionally let the CBeebies presenters babysit, but I'd hardly say that constitutes as the worst mum in the world."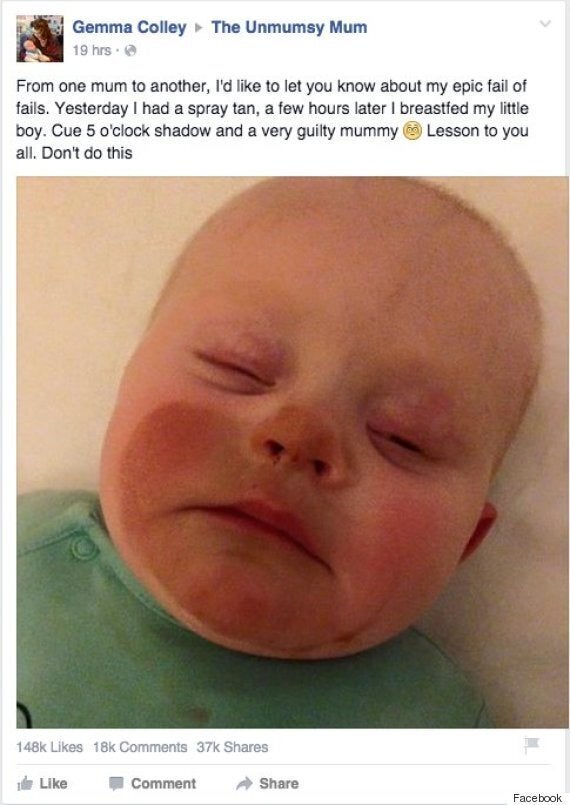 Colley continued: "lf the worst thing I can do is give my baby an unintentional 5 o'clock shadow, I don't think I've done too bad."
Colley admitted that when the post started going viral, she panicked and the thought of thousands of people judging her son kept her awake at night.
At the time, online support group The Breastfeeding Place wrote in support of Colley: "Sunless tanning has shown no evidence to be harmful to a nursing baby.
"This includes self-tanning lotions as well as spray tans and airbrush tans. It is recommended to avoid the nipples and areola when applying. Also allow the sunless tanning product to dry completely for at least an hour before nursing your baby."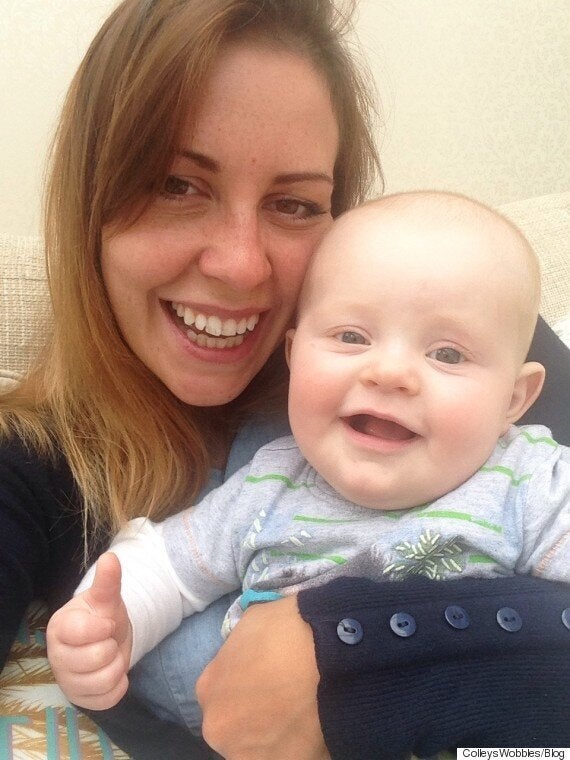 Rather than let the abuse she'd received go unchecked, Colley decided to set people straight.
She added: "For the ones who said I was selfish for having a spray tan, well god forbid a mum should take a bit of time out for herself.
"I love spending time with my boys, but occasionally I need a break, it's not a crime."
The mum-of-two also thanked the people who sent her kinder messages, shared their own "epic fail" stories and were able to see the funny side of the photo.
"Other people not afraid to admit we are not perfect. I am so glad I made you laugh, and brightened your day," she wrote.
"It was certainly an experience, but now it's today's fish and chip shop wrapping and I'm good with that. But I will promise you this, the paper clippings will be coming out for his 21st birthday."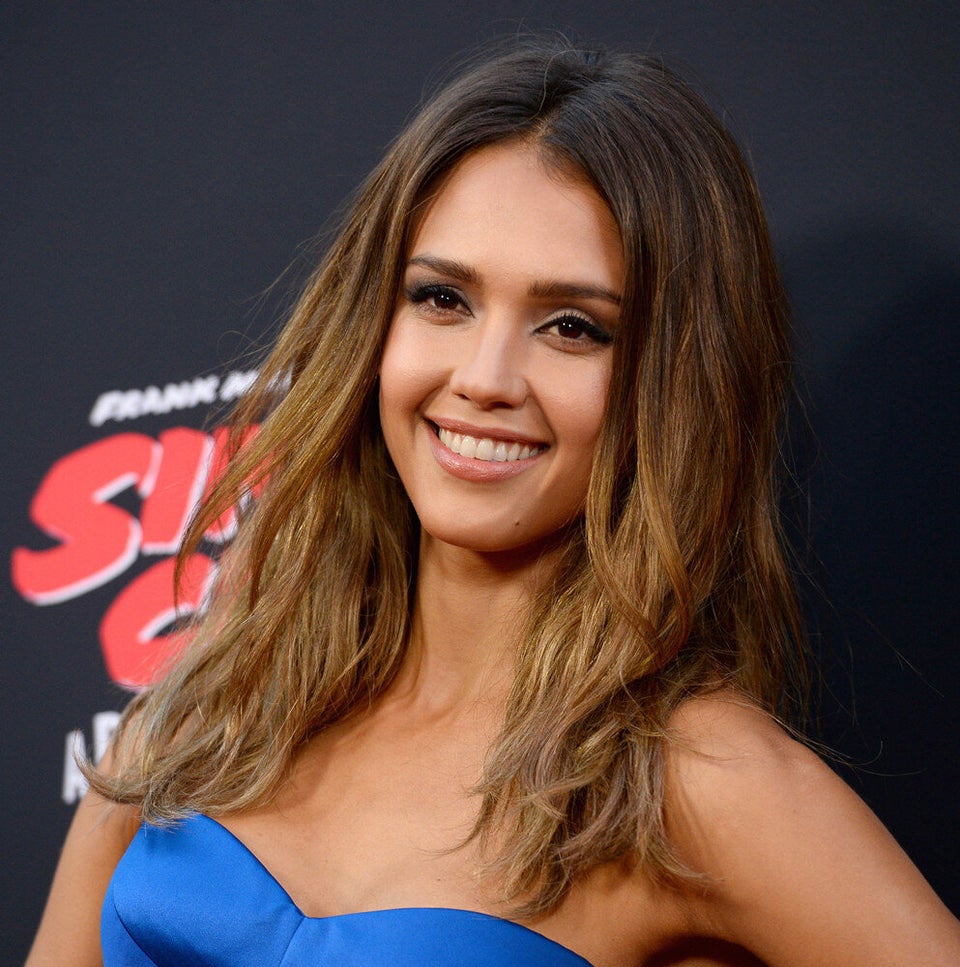 Breastfeeding Moments In Hollywood