Barber's recently tried her hand at parodying celebrity Instagram pictures. And the results are brilliant.
The comedian hopes to show everyone that what you see on Kim K, Justin Bieber or Miranda Kerr's Instagram is most definitely not a portrayal of reality.
The photographs are part of a series called #CelesteChallengeAccepted, where she recreates the same photos but from her own real-life perspective.
From hailing a taxi J Lo-style, to licking a knife (?!) like Bieber does, if these photos don't make you realise just how ridiculous celebrity culture can be, then we don't know what will.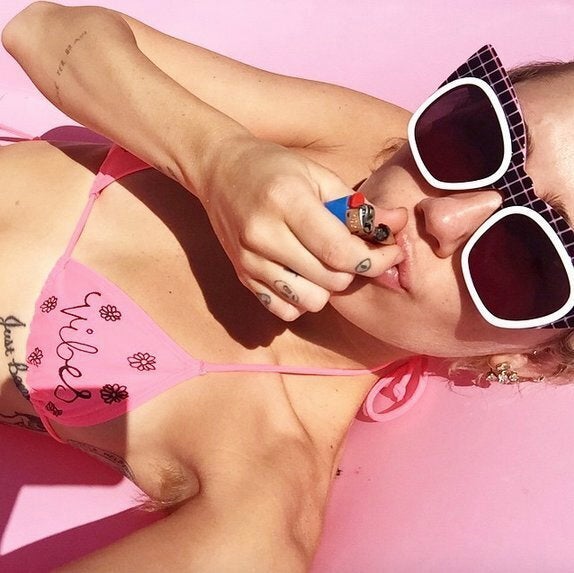 Celebrity Swimsuits Heat Up Instagram
Related