The dreary world of customer complaints has been livened up by this energetic online exchange.
Tesco customer Jonny Spencer was left "heartbroken" and presumably parched after attempting to purchase both a bottle of Volvic strawberry-flavoured water and a Mars milkshake drink.
Glancing at the "any 2 for £2" sign, our hero was naturally left aghast when he was charged £2.58 because the offer could not be applied to different lines.
Spencer posted the following lengthy spiel to Tesco's customer service Facebook wall, in which he blusters: "How dare you try to scam a Yorkshire man!" and even accuses the supermarket giant of willfully increasing the number of children with ADHD by encouraging them to drink two bottles of Mars drinks.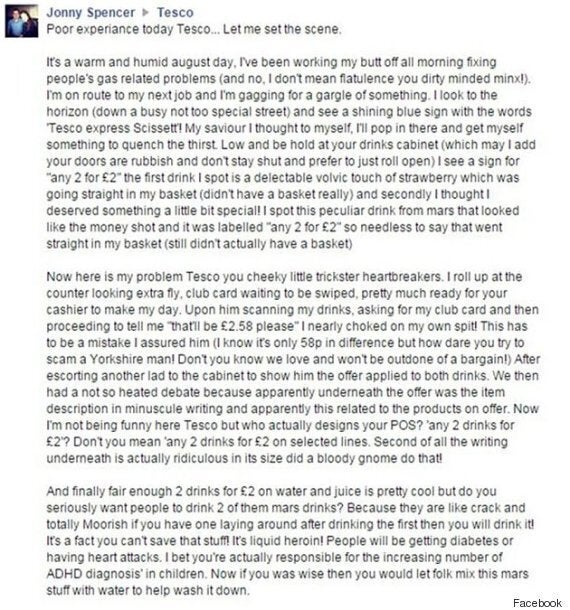 Tesco has form for turning sassy in its responses and this was no exception…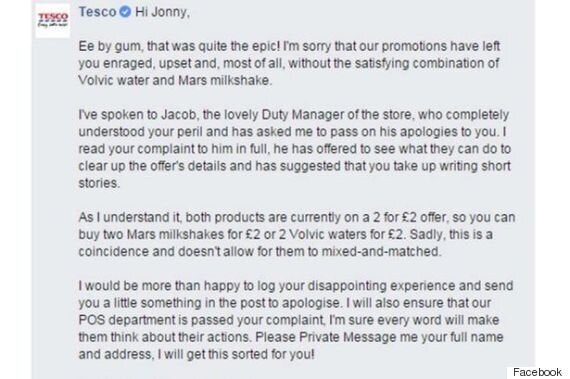 Since the complaint the pair have continued to enjoy "bantz", affording each other the Top Gun-inspired nicknames Goose and Maverick and Jonny is now the proud owner of a commiseratory blender. All's well that ends well.