Season 2 has suffered in acclaim and ratings, compared with its mould-breaking predecessor which starred Matthew McConaughey and Woody Harrelson, but Tim tells HuffPostUK this is unfair.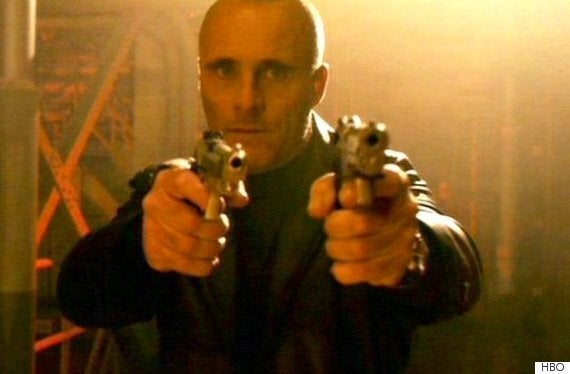 Tim Murphy stars as Russian mobster Osip Agronov in the new series
"It's like comparing two different paintings, they're very different from one another. It would have been easy for Nic to repeat himself, but he was very brave and set out to do something completely different.
"Everyone can be a critic, but it's unfair to compare. I think this second series will stand the test of time."
The second series of 'True Detective' is set in California's hinterland, with the story weaving between three separate police departments. The cast includes Vince Vaughn as a career criminal, with the police officers played by Taylor Kitsch, Rachel McAdams and Colin Farrell.
Tim plays Russian mobster Osip Agronov in the second series. He got the call for his role only a month before shooting began, and describes the lengths the producers went to, to ensure scripts and plotlessness weren't leaked before filming.
"I had to download the scripts on an app, and I was only given certain pages," he laughs. "I was pretty much operating in a vacuum, and I just had to try and work out what else was happening."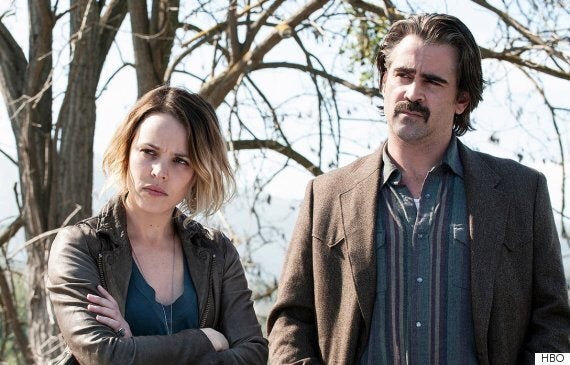 Rachel McAdams and Colin Farrell star in 'True Detective' Series 2
Despite Nic Pizzalatto's obsessive attention to detail over the show he has single-handedly created, Tim Murphy reports being left pretty much on his own to handle his character once he got to set.
"I was given these scenes, but I had no idea what the other actors were up to, or where the story was going. So I pretty much just had to get on with it, and do the best I could. Which makes it just like real life, I guess."
True Detective is available on Digital HD now. Trailer below...
Popular in the Community