A 38-year-old theology teacher has been officially wed to Jesus Christ in a process known as becoming a consecrated virgin.
Hayes is now one of only 3,000 consecrated virgins in the world, CBS reports.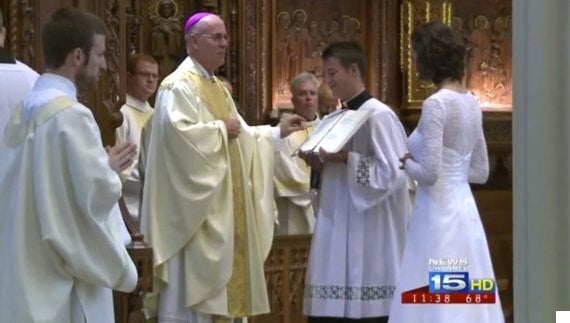 Jessica Hayes has been married to Christ
Of her big day, she told WANE.com: "I've seen so many wedding dresses over the years that I think I've probably changed my mind very many times. I had to really consider the appropriateness of the occasion for my dress.
"I wanted my shoulders to be covered, and I would have to lie prostrate before the altar, so I really wanted to make sure that I was well-covered in a way that still shows the beauty of the bride."
Though not a nun, a consecrated virgin is a Catholic woman who choses to remain celibate for her entire life.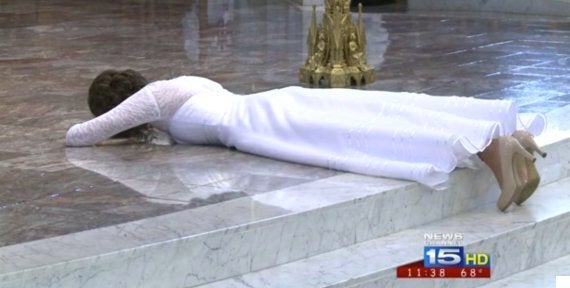 Hayes prostrates herself ahead of the prayer of Consecration
Ahead of the ceremony, Hayes, who works at Bishop Dwenger High School in Fort Wayne, described the event as a spiritual change and told Today's Catholic News she will continue to live in her own home, keep her own name, wear her usual clothes and interact with the community as she has previously.
She added: "A consecrated virgin is the image of the Church. She is one that is receiving all that she is from Christ – her very identity. It's a sign that all of us are called to be open to the will of God.
"I'm giving myself in a way that I can't take back. It's total, it's complete, it's a public confession, this is what my role is in the Church."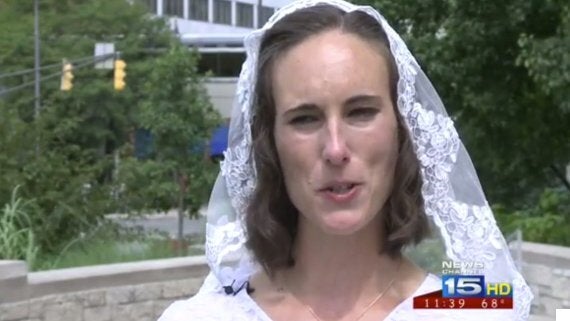 Hayes has described the move as a 'spiritual change'
"The rest of my life is transformed by this union that does not dissolve even in death; I will spend it growing in the knowledge and love of my Divine Spouse, who makes all things new."
The Diocese of Shrewsbury explains: "The Consecration of Virgins living in the world has its origins in Apostolic times. From the earliest centuries, the Church recognised the call given to the virgin to offer her virginity to Christ forever, in imitation of the Blessed Virgin Mary.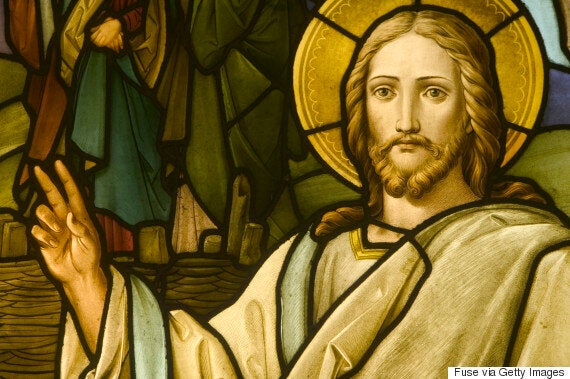 Hayes says the ceremony will allow Christ to take 'possession of me... as his bride'
"The diocesan bishop carries out the consecration and he becomes the virgin's spiritual father in the consecrated life.
"Before the Prayer of Consecration, the intercession of the Mother of God and the litany of the saints are prayed as the virgin prostrates herself. With her hands in her bishop's, she renews her resolve to remain in the virginal state and asks him to accept her resolve of perfect chastity. During the Prayer of Consecration, the supreme grace of God is implored upon the virgin and the abundant outpouring of the gifts of the Holy Spirit for the service of God and the Church.
"The consecrated virgin devotes time to penance, works of mercy, apostolic engagement and holy prayer, with a special focus on the intentions of her Bishop, clergy and needs of her diocese. Given the Liturgy of the Hours at consecration, she is responsible to pray the Divine Office."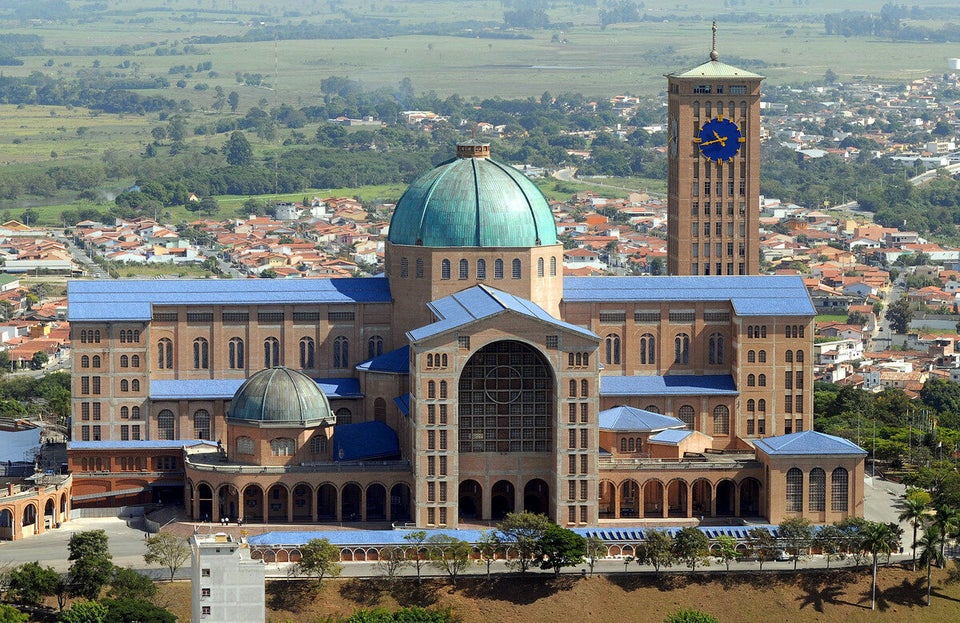 10 Countries with Largest Number of Catholics