Cara Delevingne has opened up about her own experiences of sexual harassment in the fashion industry.
READ MORE:
The model-turned-actress told The Times that during her modelling days, she was "subjected" to "disgusting" harassment, at the hands of men in the industry.
She revealed: "You start when you are really young and you do, you get subjected to … not great stuff.
"I am a bit of a feminist and it makes me feel sick. It's horrible and it's disgusting."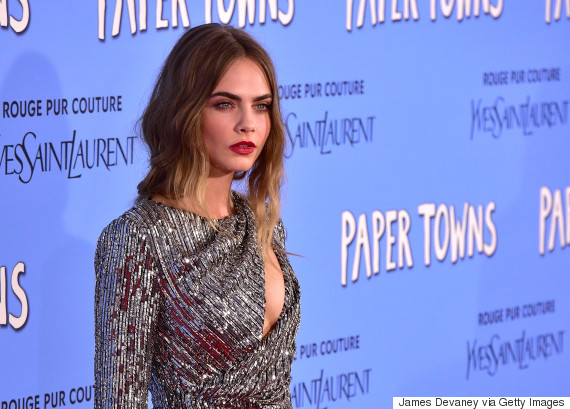 Cara Delevingne
However, she admitted that she doesn't think sexual harassment is a problem just for women in the modelling industry, adding: "I think you get that in every industry. I don't think it's just modelling, although I think it's worse in modelling.
"There are male photographers who go into it purely because of the girls. But in every industry, if you are pretty, or someone likes the look of you ....it's not good."
In the same interview, Cara discussed her reasons for "not doing fashion work anymore", claiming that her modelling days made her grow to "hate" her own body.
She reveals: "[Modelling] didn't make me grow at all as a human being. And I kind of forgot how young I was. I felt so old.
"I was, like, fight and flight for months. Just constantly on edge. It is a mental thing as well because if you hate yourself and your body and the way you look, it just gets worse and worse."
Cara is currently starring in 'Paper Towns', her biggest role to date, but recently had to defend herself from critics, over an awkward interview she gave to promote the film on US television.
After she was accused of being short with the TV presenters doing the interview with her, Cara said: "Some people just don't understand sarcasm or the British sense of humour."
LIKE US ON FACEBOOK | FOLLOW US ON TWITTER