Jack tells HuffPostUK that Cilla was the opposite of what he expected, when she came on to the chat show he shares with his father, 'Backchat', and that she surprised him by "being the first person to wipe the floor with my dad".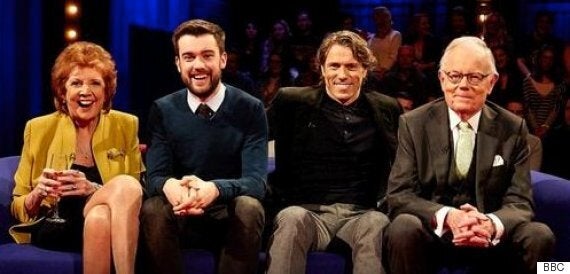 Cilla appeared on Backchat alongside Jack Whitehall, his father and fellow Liverpudlian John Bishop
He says: "She was amazing. I was not prepared for her, I think I thought she was something she wasn't.
"I thought she was going to be a bit aloof, a really hard person to talk to, but she was genuinely none of those things.
"She held herself so brilliantly, and she was really funny. She was the first person to really lay into my dad.
"She absolutely gave it to him, wiped the floor with him, and I have a lot of respect for anyone who can do that.
"And now it turns out to be her last interview, so it was pretty special."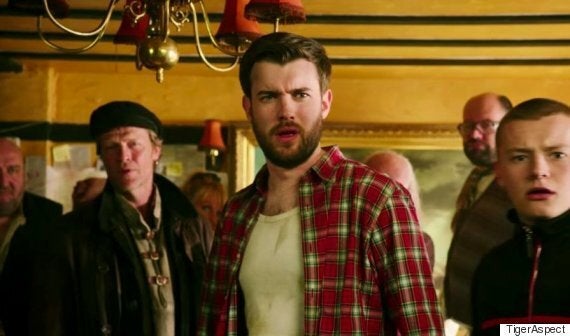 Jack Whitehall in 'The Bad Education Movie' which takes schoolteacher Alfie to Cornwall
Jack is apprehensive about his first big foray into film that comes this week, with the release of 'The Bad Education Movie', following its TV success. He says, "I'll genuinely never slag off any film again, now I know the amount of work that's involved."
The film sees all the usual suspects from the series, including Jack as possibly the world's worst teacher Alfie, go on a school trip to Cornwall, where the pupils must visit a castle and, to quote Jack, "Cornish terrorists become involved".
"We basically take the kids and Alfie and set them in an action film in Cornwall," is how he describes it.
"I wore a Bruce Willis vest throughout the film, which was my decision and something I somewhat regret now, as I don't quite have the body for it."
According to Jack, the film will mean the final farewell to the popular characters, after three series of 'Bad Education' on the small screen.
"This will be the end because the characters really do go out with a bang," says Jack.
'The Bad Education Movie' comes out this week in UK cinemas.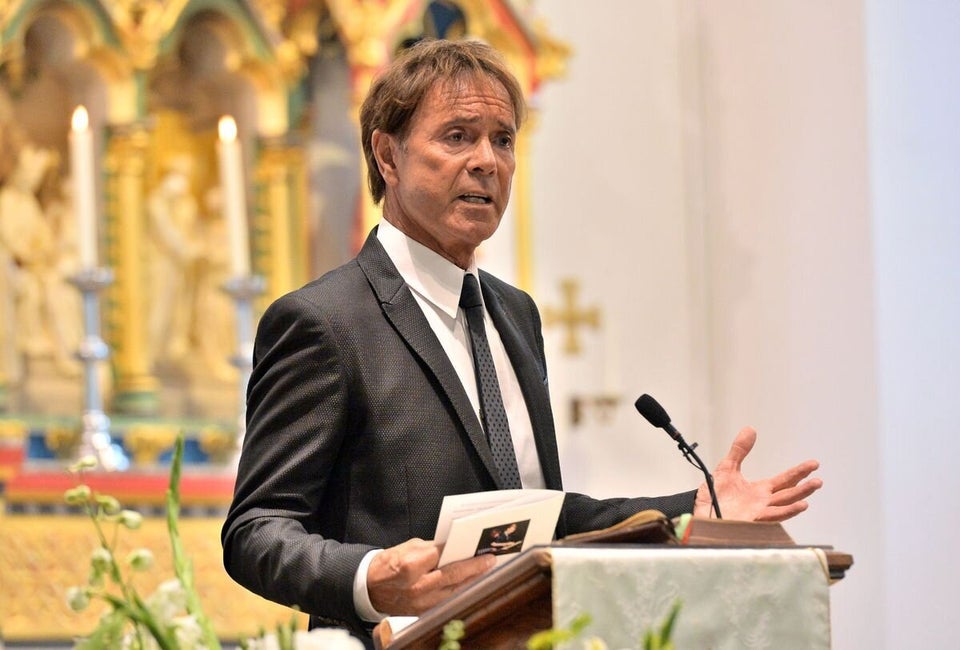 Cilla Black's Funeral