Vandals have desecrated a Jewish-funded memorial with meat in an apparently anti-Semitic attack in east London.
The statue of Edward VII, on Whitechapel Road in Tower Hamlets, was adorned with whole raw chicken carcasses, left to rot overnight on Wednesday.
Designed by sculptor William Silver Frith, the monument was created as a tribute to Queen Victoria's eldest son. It was paid for by east London Jewish residents.
Lauren Justice, who spotted the vandalised memorial on her way in to work on Thursday, posted pictures of the scene on Twitter, calling on the council to clear up the mess.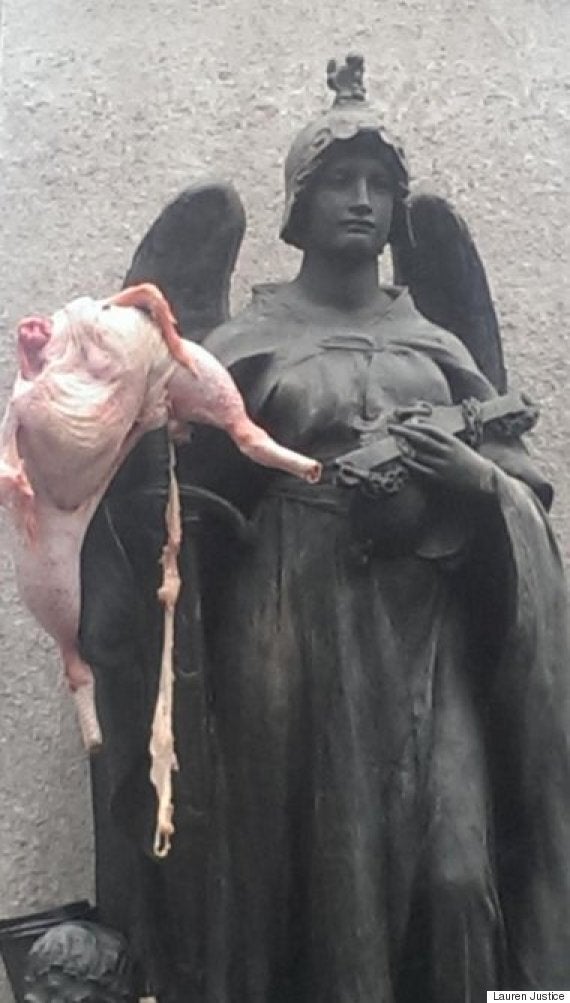 She told The Huffington Post UK it was "deliberately offensive" and "horrible".
Speaking about her reaction to the discovery on Thursday, she said: "I felt sad really. I think it's a horrible thing to do and very immature.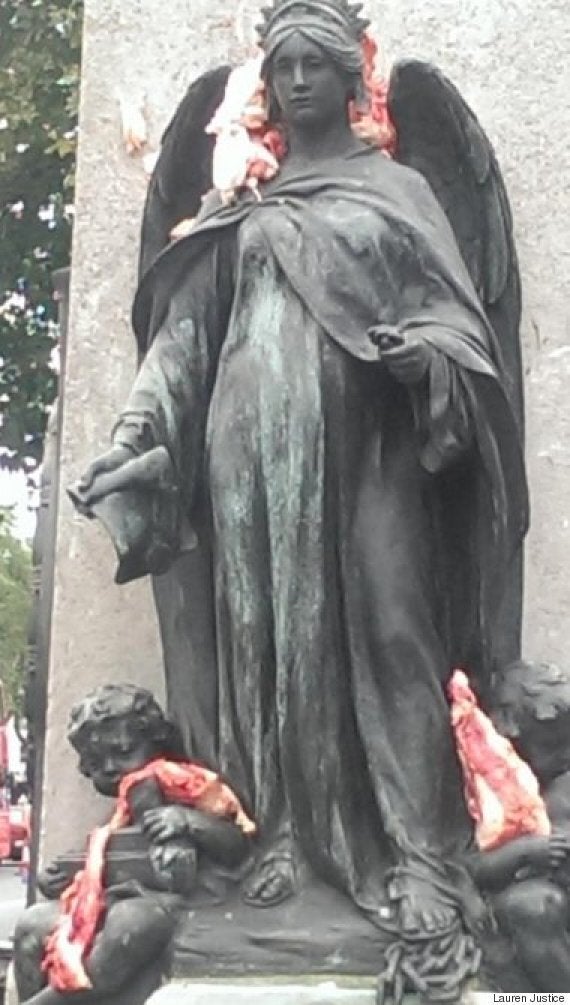 "To do something like this, to be deliberately offensive with the intent to cause someone else upset is unacceptable."
Justice said that people should be "proud and respectful" of community memorials, and shamed the culprits who vandalised them.
"I don't believe anyone has the right to be deliberately insensitive towards others or their religious/cultural beliefs," she added.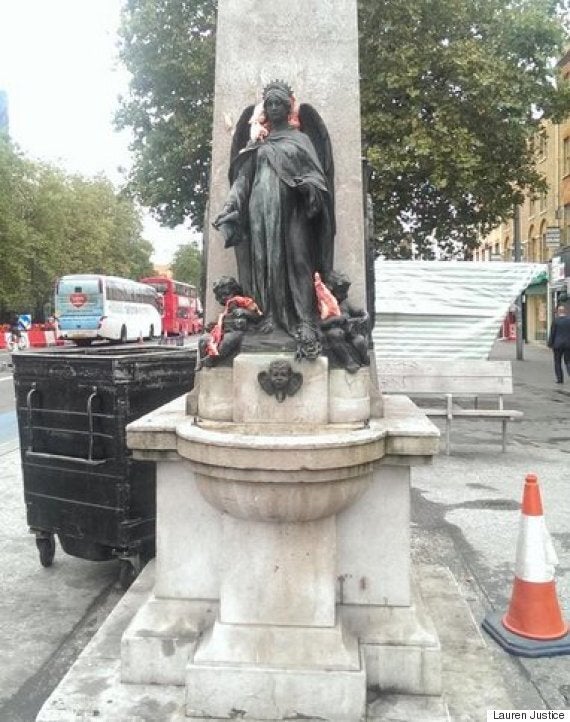 A Tower Hamlets spokesperson told the Evening Standard that maintenance workers had been drafted in to clear up the statue on Thursday morning.
Popular in the Community