London's swimming facilities have been taken to another level, literally of sky-high proportions.
Property developers have unveiled plans to build a swimming pool 35 meters off the ground that will join two residential buildings allowing people to butterfly-stroke their way between the two locations.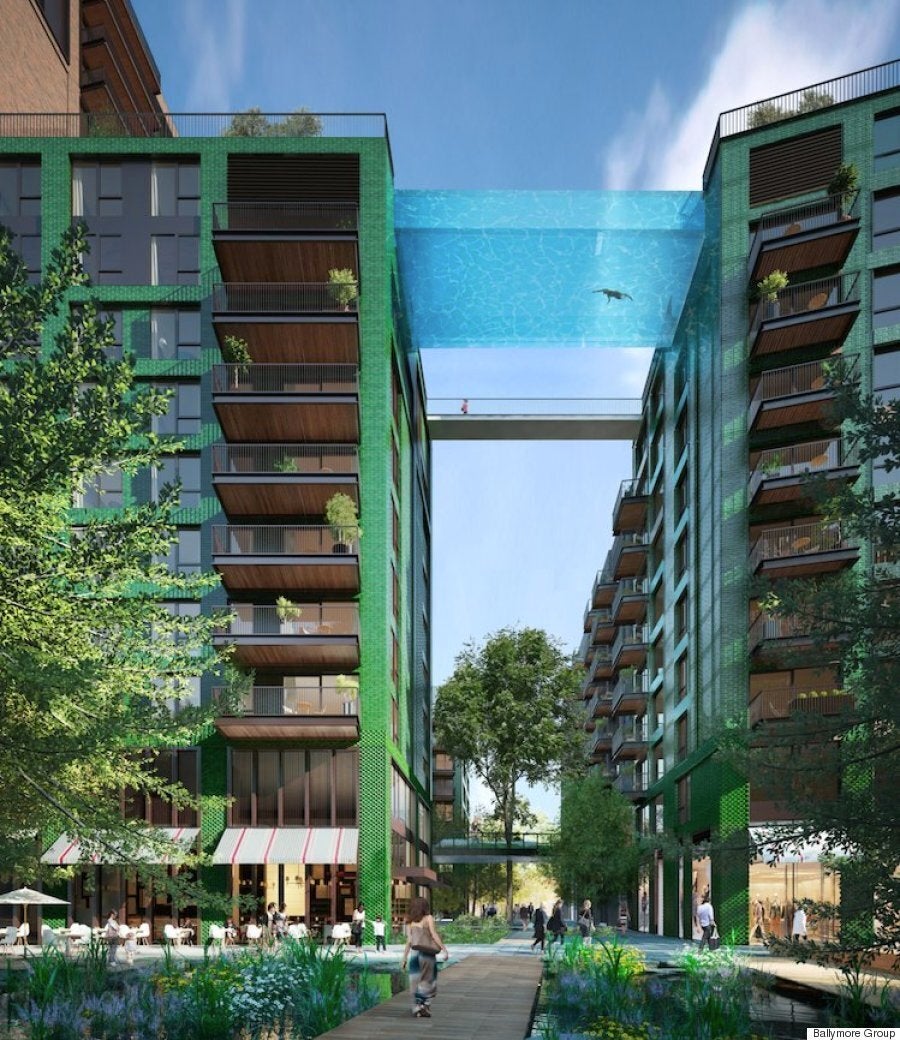 But there will be nowhere to hide for swimmers, as the pool will be completely transparent and structureless allowing passersby a chance to watch.
The 25-metre long rectangular pool, set to be at Embassy Gardens, will be a world first and its creators, Ballymore Group, hope it will push the boundaries of engineering and construction.
"At Ballymore we like to push the boundaries on all aspects of design, the Sky Pool's transparent structure is the result of significant advancements in technologies over the last decade," said Ballymore's Chairman Sean Mulryan
"The experience of the pool will be truly unique, it will feel like floating through the air in central London."
Whether or not residents choose the pool over the pavement remains to be seen, but it will certainly take us one step closer to walking on air.
Popular in the Community