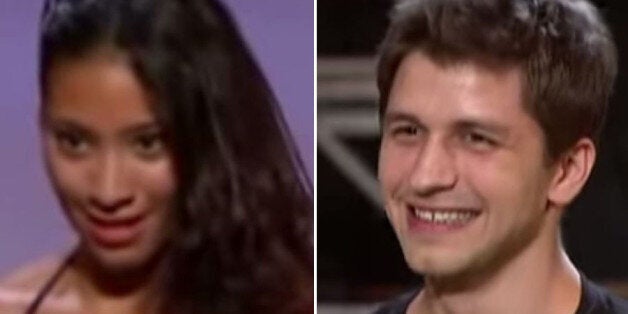 With a new series of 'Strictly Come Dancing' just around the corner, the show's troupe of professional dancers are getting ready to work their magic on another bunch of celebs with two left feet.
While the likes of Brendan Cole and Anton Du Beke have become household names over the years, sometimes we feel like we don't really know that much about some of the newer recruits.
So in an attempt to get to know the ballroom pros a little better, we've been doing a little digging, which has unearthed a few surprises.
It turns out that many of the cast have a history with US TV show 'So You Think You Can Dance?', where they appeared on the show as regular contestants.
And as you can see below, clips from their time on the show make for very interesting (and hilarious) viewing…
Venezuelan-born Karen may have just tied the knot to fellow 'Strictly' pro Kevin Clifton, but we'll bet you didn't know she'd been married before.
It turns out Karen entered 'So You Think You Can Dance?' in 2009 with her then-husband Matthew. But their time on the show didn't exactly go to plan, when he was kicked out in Vegas week, and she progressed to the top 20, reaching week five of the live shows.
Reigning 'Strictly' champ Pasha auditioned for the third series of the US talent show in 2007 with dance partner Anya Garnis, who also went on to appear as a pro dancer on 'Strictly' in 2013.
But when they crashed out of the competition in the semi final, it was just the start of Pasha's relationship on the show. He returned to choreograph a routine on every subsequent season, and also appeared as an 'All-Star' on series seven and eight.
That's because she'd recycled it from her 'SYTYCD?' audition, when she entered the show for the first time in 2008.
Janette crashed out of the competition before it hit the live shows, but she returned the following year where she reached the top 20.
Aliona may have won the 2011 series of 'Strictly' with McFly's Harry Judd, but she had a lot less luck when she entered 'SYTYCD?' with her partner Leonidas, as they failed to make the top 20.
While Iveta may have left 'Strictly' after just three series earlier this year, we couldn't not include this bizarre clip in our round up.
After auditioning for the show twice before, Iveta tried her luck for a third time in 2011, making it through to Las Vegas, where she turned up dressed in a stripper's Police uniform telling judge Nigel Lythgoe he had been a "naughty, naughty boy". *shudders*
Her technique seemed to work though, as she made it through to the top 20, and danced with 'All Star' and future 'Strictly' co-star Pasha. Sadly, she was eliminated in the first week.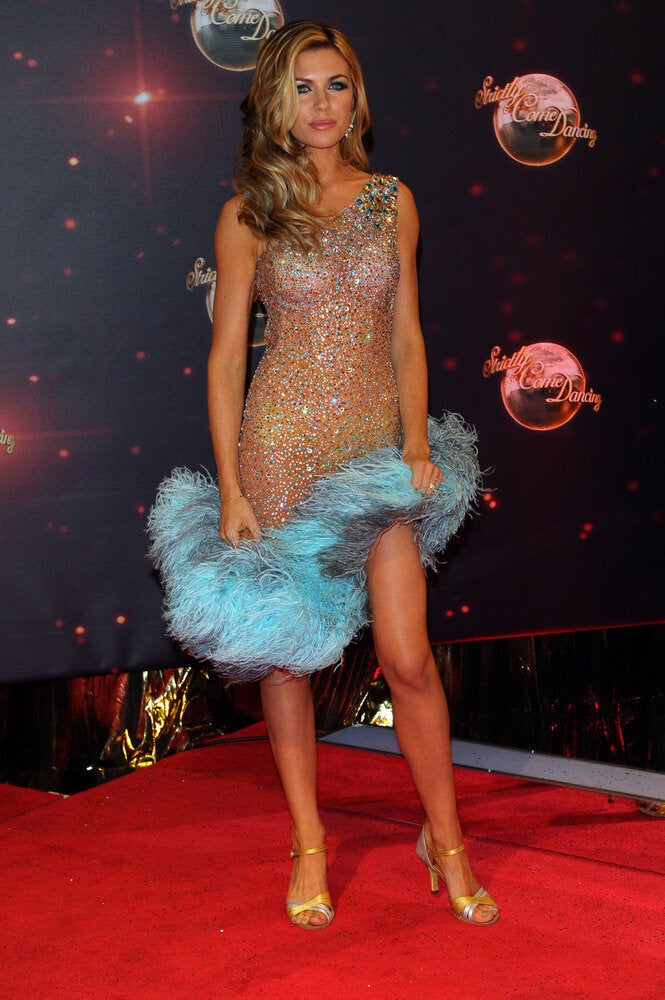 Sexiest Ever 'Strictly Come Dancing' Stars
Popular in the Community