For better or worse, the ultimate collaboration in pop history has happened.
One Direction's new video Drag Me Down sees the boys turn into astronauts and receive training at the NASA Space Centre.
Fans are treated to Liam, Harry, Niall And Louis dressed head to toe in those signature orange suits using real-life space models that astronauts have access to.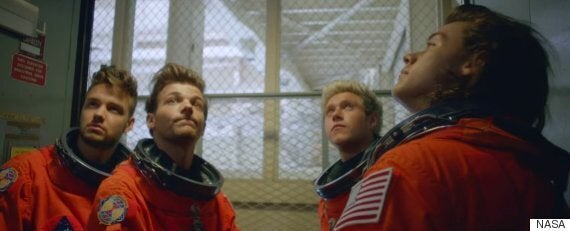 While the storyline predictably sees 1D successfully fake-launch into space, the genuine science models used in the video will definitely give viewers pause for thought as each of the boys gets a fair chance to play with an enviable list of real-life NASA toys.
Liam is seen training on an actual International Space Station model, Harry with a Robonaut and Niall on the Partial Gravity Simulator, which mimics gravity as felt on the moon or an asteroid.
For the band, the video is a chance to send an out-of-this-world statement following Zayne Malik's exit and for NASA, Drag Me Down is just another channel it can use to get everyone excited about space.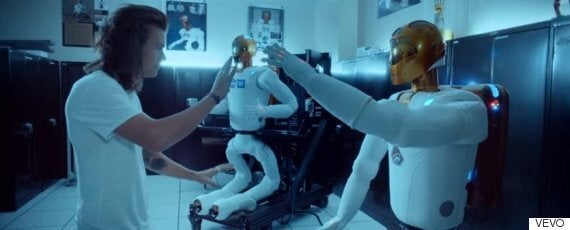 Not one to miss a trend, the space agency sent out an excited tweet earlier this morning showing off its newfound friendship with the boyband.
However, the internet -- ever volatile in its response to anything new -- didn't quite know what to make of NASA's new friends and responded accordingly:
Popular in the Community