WARNING: GRAPHIC PICTURES
A collection of remarkable and graphic pictures taken by a four-star American general has been published for the first time showing the daily horrors across the battlefields of Western Europe during the final months of the Second World War. General Charles Day Palmer took the photographs following the Allied invasion, each frame detailing the brutal devastation wrought on towns, cities and citizenry during the months of the Nazi retreat.
Palmer's grandson, who made the discovery while sifting through the general's personal files, published the historical images on the website argunners.com. Palmer, who was born in Chicago, entered the war in 1941 as part of the American military team responsible for planning for the invasion of Europe. He later took part in the invasion of Normandy and the subsequent push back of Nazi forces into their homeland. He died in 1999 and is buried in Arlington National Cemetery in Washington, D.C.
WARNING: GRAPHIC PICTURES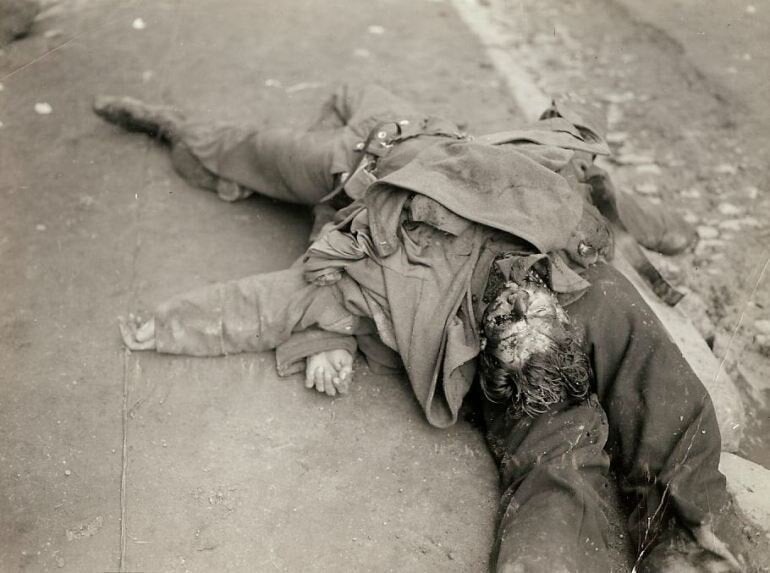 Unseen WWII Photos