The next Labour leader will be handed a party with a "serious ideological divide" between MPs and activists, Britain's leading polling expert has warned.
Professor John Curtice, who predicted a Conservative majority at the general election, also told the Huffington Post UK the only major survey of the election battle would have to be "horrendously wrong" for Jeremy Corbyn to lose.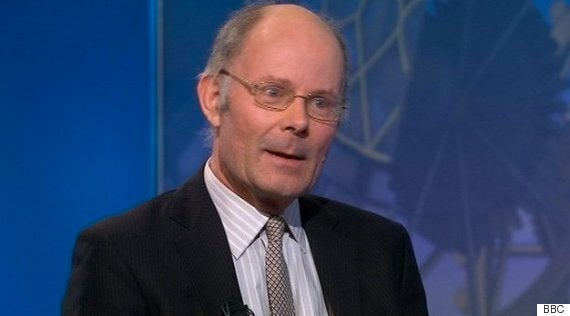 John Curtice: "Unless YouGov has got their numbers horrendously wrong, it's going to be very hard to stop him."
And he dismissed the suggestion that "shy Blairites" may be lurking among the polling data, leading to Mr Corbyn's support being less pronounced than "Corbyn-mania" suggests.
He warned the membership of the party has been becoming "increasingly left-wing" since 2010, and that the more centre-left Parliamentary Labour Party will have found the "ground has shifted below their feet".
He said that scepticism is a "perfectly healthy" response but "you only need to do a little bit of arithmetic" to see Mr Corbyn is the "serious contender".
The firm's president, Peter Kellner, later urged caution as the 610,000 people who registered to vote had not all been factored in. The total jumped by around 50 per cent since the poll was taken, fuelled by a surge in "registered supporters" who could sign up for just £3.
Prof Curtice said even if Mr Corbyn's share of the vote was 10-points lower he would be "fine".
He said: "Even if Corbyn does not win it on first preference votes, and say he has 40 per cent of the first preference votes, he would only need one in six second preference votes and he is home and dry.
"Unless YouGov has got their numbers horrendously wrong, it's going to be very hard to stop him.
"If the people who have signed up since the poll are like those who signed up since May then that is going to make Corbyn's position stronger rather than weaker."
He stopped short of saying the Islington North MP is a dead cert. "It's very difficult to believe Corbyn is not a serious contender," he said. "Is it going to be as easy as suggested? Will the attacks on his character matter? We'll have to wait and see."
So-called "shy Tories", Conservative voters embarrassed to tell pollsters who they are backing, were cited as explaining the party's unexpected 1992 general election victory.
While ruling nothing out, Prof Curtice is cool on the idea a "shy Blairite" faction could lurk in the Labour leadership polling, not least since "shy Tories" could not explain May's election result.
He said Labour supporters were "not terribly shy".
"These are people who are really exercised about the issues they care about. They are not a bunch of provincial Tory people who think that polls are run by left-wing sociologists, which is a reasonable case to explain why Tories are shy. These are paid up members of the Labour Party."
He went on that what the YouGov polling also showed was a divide opening up between MPs, who put Mr Corbyn on the ballot paper only after some lent him their nomination, and its members.
"The real problem is going to be the serious ideological divide that has opened up in the party between the Parliamentary Labour Party and its activists," Prof Curtice said.
"The PLP is in a very different place from its activists. That will be a problem for whoever wins.
"What New Labour might discover is the ground has shifted below their feet. If you look at full members before 2010, among those it looks like Yvette Cooper might have been elected. But the membership has changed.
"The membership of the Labour Party looks more left-wing than even at the time Ed Miliband was elected. They were the ones who were put off by the Iraq War and New Labour. They are more pro-Corbyn.
"If the data is correct there may have been a process going on even before these latest sign-ups."
Popular in the Community