Jon Stewart's retirement may be swiftly curtailed after thousands signed an online petition demanding the former host moderate a presidential debate ahead of the 2016 election. The comedian left "The Daily Show" two weeks ago after a 16-year knock, but viewers aren't ready to let go with a multitude demanding he plays a role in picking the next resident of the White House.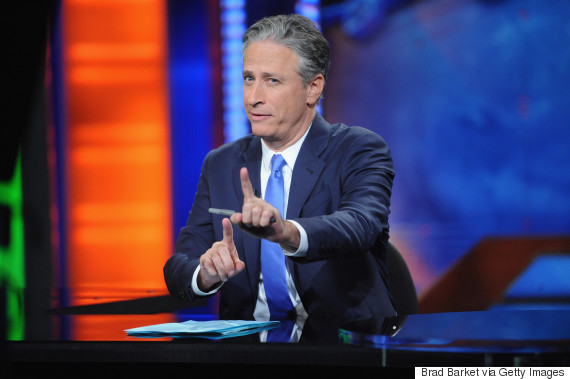 Jon Stewart hosts 'The Daily Show with Jon Stewart' #JonVoyage on August 6, 2015 in New York City
Appearing on Change.org, the petition calls for Stewart to grill the respective presidential nominees, with Muriel Waters, who launched the petition, noting the former Comedy Central kingpin's trust among voters.
Waters wrote: "Over the last 16 years, Jon Stewart has played an influential and iconic role in covering U.S. politics and media," the petition reads. "We ask that the Commission on Presidential Debates consider and provide the opportunity to Mr. Stewart to host one of the three major presidential debates directly preceding the 2016 election."
The petition received a surge this week, with more then 150,000 signatories demanding Stewart gets the job.
SEE ALSO:
Jon Stewart's Greatest Moments: