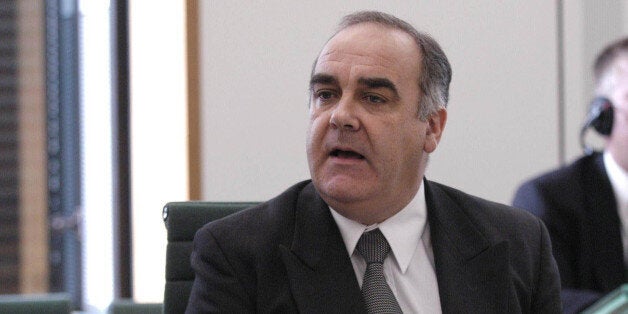 Labour would not be 'purging' supporters if a candidate other than Jeremy Corbyn was set to win the leadership contest, a former MP claimed today.
Andrew MacKinlay, Labour MP for Thurrock from 1992 to 2010, was responding to suggestions that many supporters of Mr Corbyn were being denied a vote in the election.
Labour HQ has denied the allegations, and insisted it is merely verifying membership applications to see if applicants support other parties amid fears of "entryism".
Speaking on BBC Radio 4's Today programme, Mr MacKinlay was asked whether the system was "calculated to keep Jeremy Corbyn out", Mr Mackinlay said: "I think that we would not be having this discussion this morning if all the indications were that Kendall or Cooper or Burnham were in the lead."
More than 600,000 are believed to have applied to vote in the election, with a surge in membership fuelled by the popularity of the Islington North MP.
Labour is said to have prevented more than 1,000 new sign-ups.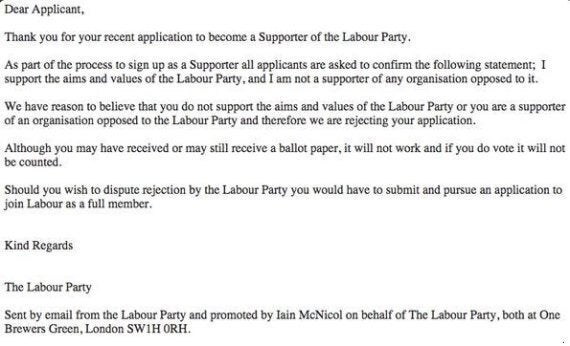 Letter received by writer Pete Sinclair
Against fears of "entryism" from members of hard-left parties and Tories attempting to sabotage the vote, the Labour Party has made clear it has a "robust" verification system to weed out members or supporters from rival political party parties.
Mr MacKinlay hit out at the system, introduced by former leader Ed Miliband, which allows people to sign up as "registered supporters" and get a vote for just £3.
"The architect of these daft rules wasn't Jeremy Corbyn, it was all these bright things who were part of the [Tony] Blair era and particularly Ed Miliband."
Lawyers told the party's procedure committee to double check new sign-ups known to have voted for other parties, in order to avoid legal attacks if the voter hopefuls were then rejected.
It was suggested suspects should have been asked to confirm they really did support the party's "aims and values".
The move would have allowed Labour to argue its voting system was "robust", according to leaked minutes of a meeting last week seen by the Guardian, but the committee voted against the plan.
The Labour Party has said it will bar those who do not support the Labour Party's aims and values, or have been excluded from the party in the past.
Popular in the Community