It's estimated that 50-80% of women have experienced PMS in their lifetime, so anything that can help ease this er... period is often gratefully received.
Especially as it's actually been proven that the amount of feel-good chemicals decrease in the brain during the pre-mensural phase.
After years on the contraceptive pill, having to deal with the realities of a normal cycle came as a bit of a shock to me. Not in a Carrie-style freakout way, but in more of a "what the hell are these hormones and why are they doing this to me" way.
It turns out that since my teenage years, things have moved on a lot.
There's now an industry devoted to making periods easier that goes way beyond tampons - things like apps, subscription boxes and herbal teas that claim to soothe or cheer up.
The concept has been met with criticism from people protesting that women are not helpless little girls in need of a treat to get us through the monthly 'burden' of periods.
But is it all an evil consumerist plot wrapped up in pretty pink packaging or is there a value to these products?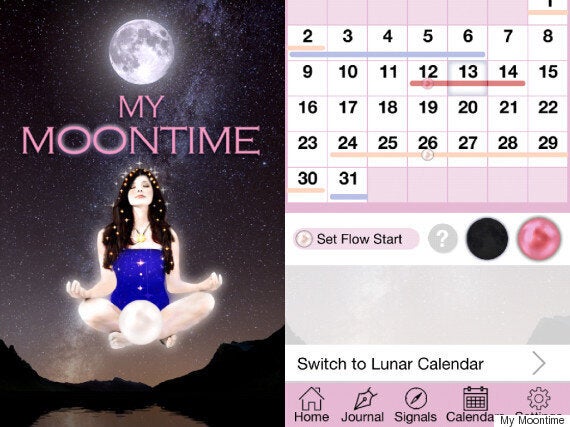 After downloading this app I firmly believe that if you have a period and haven't got a period-tracking app, you are seriously missing out, (unless you are super good at diaries and remembering things).
You just enter the start and end dates of your period and the apps, will forecast all your future menstruations throughout the year. No more counting out days on a calendar, yay.
But where My Moontime differs is the fact it categorises the different phases of your cycle, allowing you to pinpoint the best times in your cycle for productivity, relaxing and socialising. As the app puts it: "Life might be one big mystery - but your cycles don't have to be."
While many blast advertisers for stereotypically depicting women as moody and cranky during their time of the month, I'll readily admit I'm someone who frequently finds themselves at the mercy of their hormones.
Checking the app one morning, it warned of "huge emotional storms" ahead (due to my rising oestrogen and plunging progesterone levels) and advised today was a great time for inner reflection.
Taking the app's advice, I moved my evening plans to a few days later, rested up and actually managed to avoid feeling my usual over-exerted PMS self, emerging from my home cocoon feeling surprisingly balanced.
The downside: My Moontime's rather new-agey names for the menstrual phases (the luteal is now your "Enchantress Archetype") may put many off, but this is one app I'm never deleting. Even when I run out of storage space and really need to Instagram something.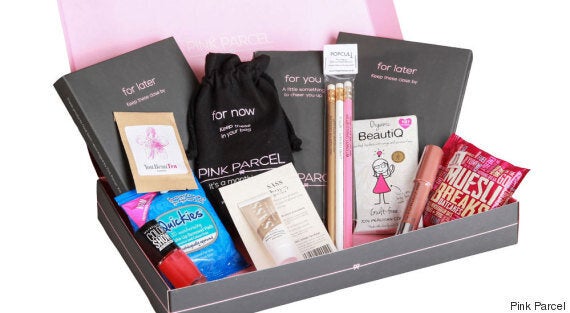 Pink Parcel, £9.95 per box each month, from PinkParcel.co.uk (£5.95 introductory offer).
Simply pop your last period in the calendar, pick your fave brand of tampons or pads and do a few more clicks... then voilà, a little parcel will arrive at your door each month a few days before you're due.
Kind of like a Graze box, but for periods.
Along with your chosen tampons or pads, there's beauty products, something sweet (usually chocolate) and tea bags (more on that later).
The brand selection is commendable - Tampax and Lil-lets, L'Occitane and St Tropez, Tea Pigs and Montezumas - but what really makes this worthwhile (apart from the never running out of tampons thing), is that it really does brighten up a long day.
Similarly to the Graze box, you could probably go out and buy all the separate components of the Pink Parcel for less money. But getting it delivered is way more convenient and kind of like receiving a surprise present in the post each month (even if it is from yourself).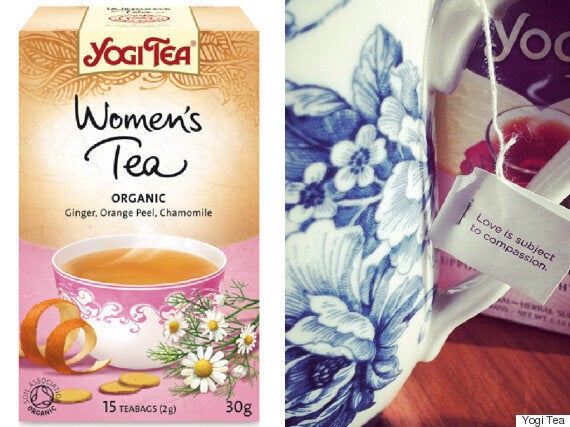 Yogi Women's Tea, £2.29 from Baldwins.co.uk (they also stock this in most Holland & Barrett stores and Whole Foods).
I am someone with a boundless enthusiasm for hot drinks, someone people wince at when taking my request on the tea run, someone who would describe themselves as a "herbal tea enthusiast" in a Twitter bio. One of those people.
But a tea to help me feel less like murdering all of my friends and family in a red mist of period hormones? I wasn't convinced.
A mix of ginger, orange peel, angelica root and Ayurvedic spices, the essence of the tea is supposedly one of "deep compassion", which is definitely what I needed to help me get through a morning of being mercilessly shoved on the Tube.
Aside from actually being quite delicious, Yogi Teas are completely organic, sustainable, ecological and purposeful.
A purposeful tea? Yes, because each teabag comes with a wise and wonderful mantra to live your day by and a yoga move to try, (check out the picture above for an example).
I must admit, I did feel a whole lot more relaxed afterwards (could just be the hot-drink effect). But more importantly, I feel like the mantras are making me a into better person and I never knew that could come from a tea.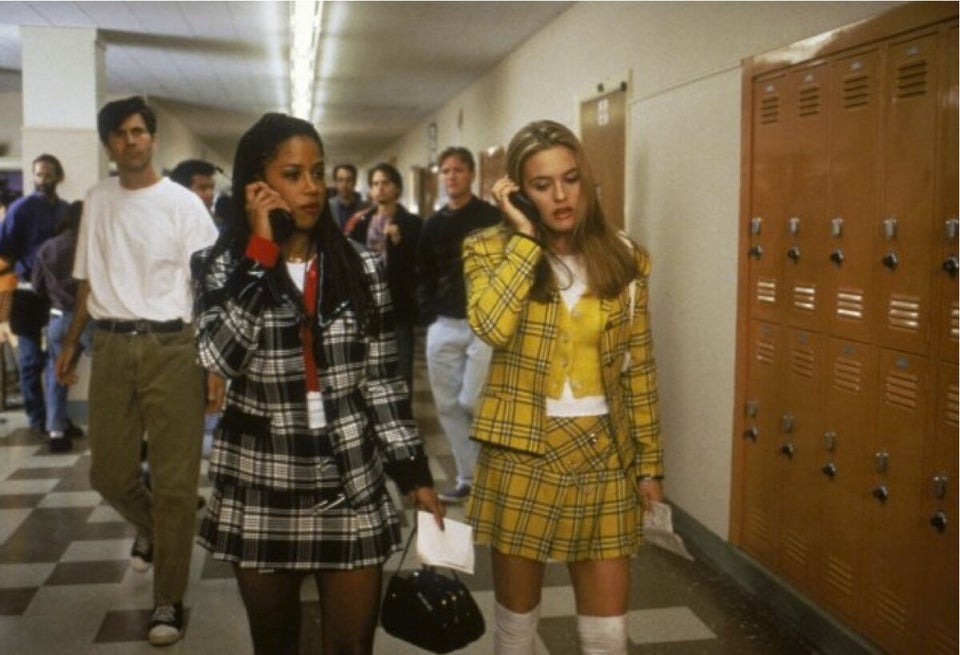 What Hollywood Calls Your Period
Related