Two clients of cheating website Ashley Madison have reportedly taken their own lives after hackers published their details online, police in Canada have said.
The announcement was made at a news conference at Toronto Police Headquarters the BBC reported. Toronto Police also tweeted that the deaths were "unconfirmed suicides".
Acting staff superintendent Bryce Evans went on to announce a reward for information: "Today I can confirm that Avid Life Media (who owns the website) is offering a CAN$500,000 (£241,065) reward to anyone providing information that leads to the identification, arrest and prosecution of the person or persons responsible for the leak of the Ashley Madison database."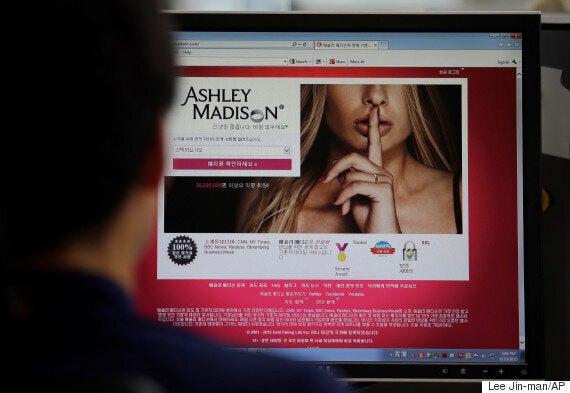 Police say two clients of cheating website Ashley Madison may have taken their lives since hackers released their details online
Last week there were reports that three City of San Antonio employee email accounts were exposed in the hack and that one of those accounts belonged to an employee who had since committed suicide.
According to the BBC, Evans detailed the development of the hack, from the moment on 12 July when Avid Life Media employees logged in to their computers and were confronted by a message from the hackers, known as The Impact Team.
He said the message was accompanied by music - AC/DC's "Thunderstruck", and that the hack was one of the largest
"data breaches in the world and is very unique on its own in that it exposed tens of millions of people's personal information".
According to the broadcaster Evans confirmed that credit card data was included in the original data dump released by the hackers, but said police believed it was limited to only the last four digits on cards.
A married SNP MP's email address was on the list.
Michelle Thomson, the MP for Edinburgh West, believes she has been the victim of a smear campaign.
Speaking to the Daily Mail, she said: 'I'm absolutely heartbroken. I'm married and would never do something like this. It must be malicious. I never knew I had enemies'.
However, Security experts have warned that the existence of these email addresses does not necessarily mean the people in question are using the site to have an affair.
"I could have created an account at Ashley Madison with the address of barack.obama@whitehouse.gov, but it wouldn't have meant that Obama was a user of the site."
"Journalists and commentators would be wise to remember that the credentials stored by Ashley Madison must be considered suspect because of their shonky practices," he added.
Other email addresses include those reportedly belonging to bankers, UN and Vatican staff.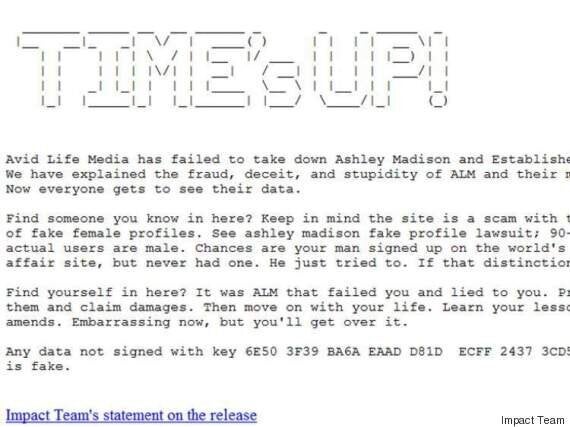 The data was dumped on the so-called dark web, which is not accessible through standard search engines such as Google.
The Impact Team, said in a statement: "Avid Life Media has failed to take down Ashley Madison and Established Men. We have explained the fraud, deceit, and stupidity of ALM and their members. Now everyone gets to see their data."
Two other sites, Cougar Life and Established Men, also owned by the same Toronto based parent company Avid Life Media, are said to be compromised.
In July, the hackers threatened to release "customer records, secret sexual fantasies, nude pictures, credit card transactions, real names and addresses as well employee documents and emails," if ALM did not shut down Ashley Madison and Established Men.
According to Wired, the hackers appear to have made good on this promise as the data includes details of what members were seeking.
"I'm looking for someone who isn't happy at home or just bored and looking for some excitement," one member wrote.
Another reportedly stated "I love it when I'm called and told I have 15 minutes to get to someplace where I'll be greeted at the door with a surprise—maybe lingerie, nakedness. I like to ravish and be ravished … I like lots of foreplay and stamina, fun, discretion, oral, even willingness to experiment—*smile*"
The Impact Team say they stole the company's data because of Ashley Madision's "full delete" feature that is supposed to give users the opportunity to wipe their information from the site.
However, according to the hackers, the $19 (£12) service still preserves some client information including name and address.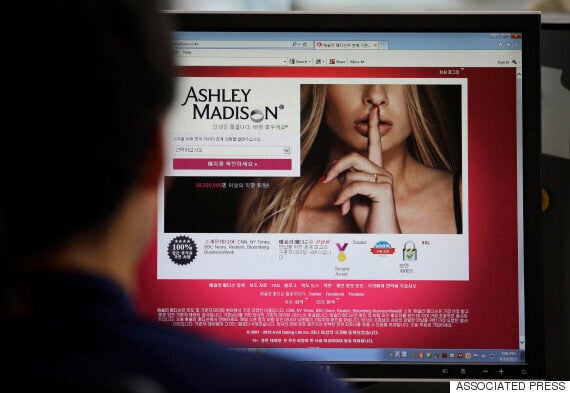 In a statement ALM said: it is investigating the latest claims "to determine the validity of any information posted online".
"Furthermore, we will continue to put forth substantial efforts into removing any information unlawfully released to the public, as well as continuing to operate our business."
"This event is not an act of hacktivism, it is an act of criminality. It is an illegal action against the individual members of AshleyMadison.com, as well as any freethinking people who choose to engage in fully lawful online activities," said ALM.
"The criminal, or criminals, involved in this act have appointed themselves as the moral judge, juror, and executioner, seeing fit to impose a personal notion of virtue on all of society.
"We will not sit idly by and allow these thieves to force their personal ideology on citizens around the world. We are continuing to fully co-operate with law enforcement to seek to hold the guilty parties accountable to the strictest measures of the law."
The US Federal Bureau of Investigation is said to be investigating the hack.
If you feel affected by the issues in this article please call The Samaritans helpline on 08457 90 90 90.