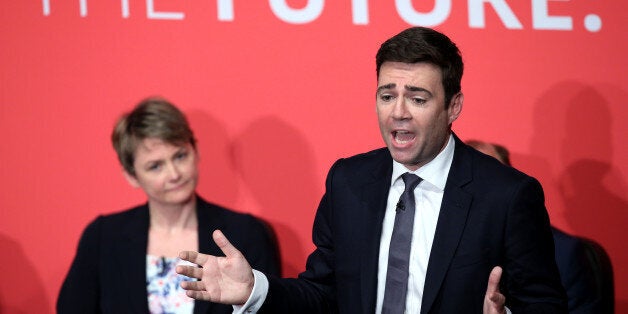 Andy Burnham was tripped up in a live broadcast when asked whether Labour should have a female leader, explaining the watershed moment should happen when the "time is right".
The Labour leadership contender was appearing on a BBC 5Live hustings alongside his rivals when presenter Nicky Campbell asked him "wouldn't it be great to have a woman leader?", a hospital pass of a question since he wants to win the contest so is unlikely to want to give ground to anyone.
"When the time is right," the Shadow Health Secretary said, to howls of laughter in the background. "When the right candidate comes forward. It could be now, it could be in the future."
"You could be my deputy," chipped in Liz Kendall, one of the other contenders. Yvette Cooper, the Shadow Home Secretary, is seen as Mr Burnham's main rival to challenge frontrunner Jeremy Corbyn.
Popular in the Community