A tetraplegic student severely injured in a car crash has overcome physical challenges to pass his first year and even complete a Tough Mudder challenge.
Just days before Rob Camm was due to begin a York University course, he was involved in a terrible accident so severe it paralysed him from the neck down.
An avid sportsman, Rob had just finished playing rugby with his local team in September 2013 when he suffered a C3 spinal injury in a car crash. He was due to travel to York to begin his studies just days later.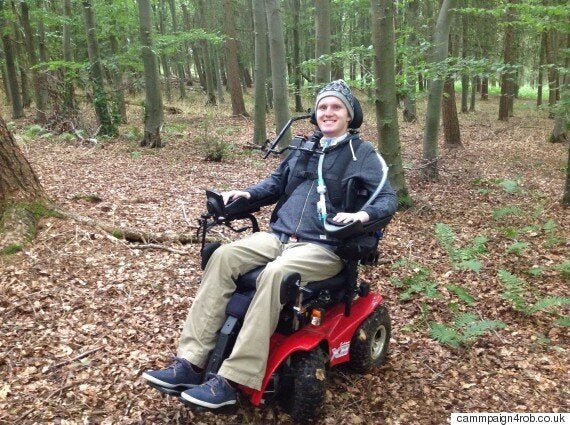 Rob pictured on his website during terrain training
With one of most severe classes of spinal injury, Rob was left without movement below the neck, requiring a ventilator to help him breath.
But with extraordinary determination, physical strength, and the help of cutting-edge technology, Rob has just completed his first year of university and has become the first tetraplegic to take part in the grueling Tough Mudder event.
"I'm enjoying my studies a lot. The University itself has been fantastic and my lecturers have been really supportive. It's good getting my life back to some extent," Rob told theGazette Series.
But asides from his studies, Rob set his sights on completing the Tough Mudder challenge at Cirencester Park, Gloucestershire last weekend.
Rob said: "I wanted to do a Tough Mudder before the accident and still want to do it now. I've got a wheelchair that's capable of doing it, so I though why not?
"It's a wheelchair set on top of a quad bike and I've not found anything that can stop it yet."
He chronicled his intense preparations for the event on his blog and on Facebook, writing regularly of the new terrain mastered, and the battle to control the modified quad bike.
And this weekend he successfully completed the challenge, becoming the first tetraplegic to do so.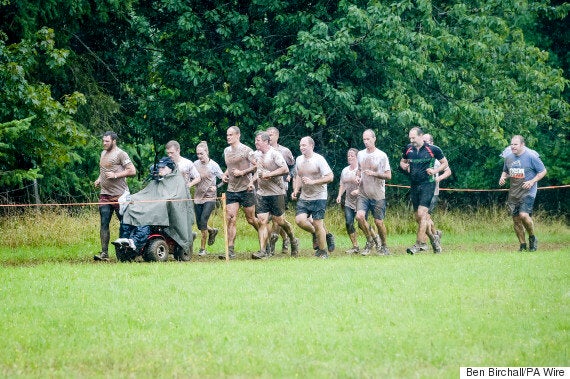 Rob on the Tough Mudder course on Sunday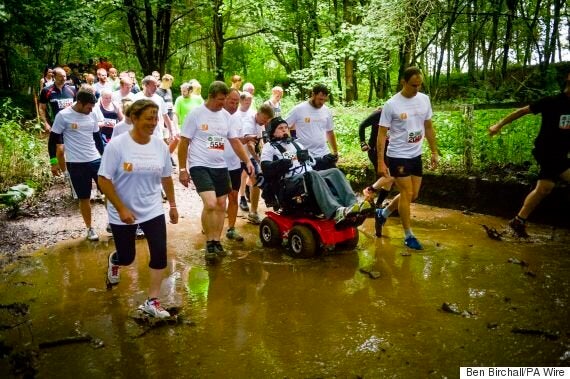 Tackling one of the streams on the course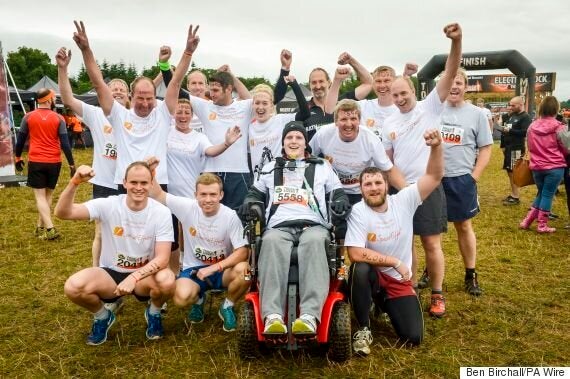 With supporters at Tough Mudder on Sunday
While Rob couldn't tackle every obstacle in the 12-mile off-road challenge, his wheelchair tackled the terrain with ease.
Rob has now raised vital awareness for SpecialEffect which provided him with the equipment which aided his adjustment to his new life.