The US Air Force is to dispatch a pair of lethal fighter jets to Europe in a show of solidarity with its NATO allies following Russian encroachment into Ukraine, the Pentagon announced on Monday.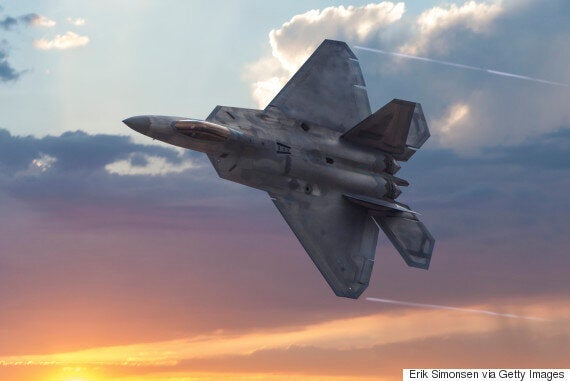 USAF F-22 Raptor making a high-speed pass
The F-22 Raptor is the most advanced aircraft in the USAF arsenal, with its design, control and thrust-to-weight ratio ensuring it can outmaneuver any aircraft currently in operation around the world. It is capable of dropping precision bombs on targets from a range of 15 miles.
Air Force Secretary Deborah James said: "Russia's military activity in the Ukraine continues to be of great concern to us and to our European allies," adding: "This inaugural F-22 training deployment will train with our joint partners and our NATO allies across Europe as part of our continued effort to assure our allies and demonstrate our commitments to security and stability of Europe."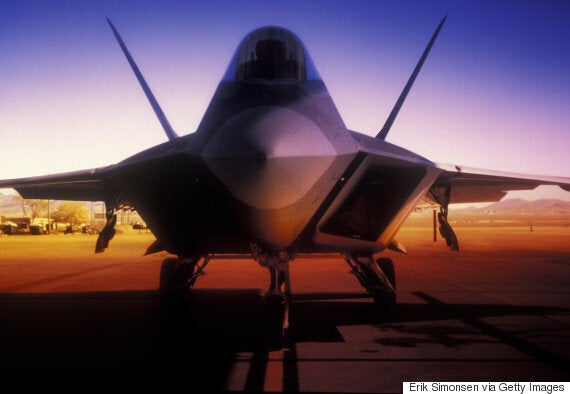 USAF F-22 Raptor at Nellis AFB, Nevada
No date for the deployment was released, with James telling reporters that for security reasons, "we cannot share with you the exact dates or locations." The F-22, which cost $143 million each, has been in operation since 2005, but only saw its first combat action in the recent bombings of ISIS positions in Syria.