A woman who said she couldn't get up from the floor due to her excessive weight has shed more than seven stone in a bid to kickstart a healthier life.
Jennifer Gillam, 28, used to weigh 17st 7lb and was a size 22. After discovering her weight was affecting her ability to play with her two-year-old son, Taylor, she decided enough was enough.
So she embarked on a mission to shed the pounds by adopting a healthier diet. And even managed to inspired others to lose weight on her journey.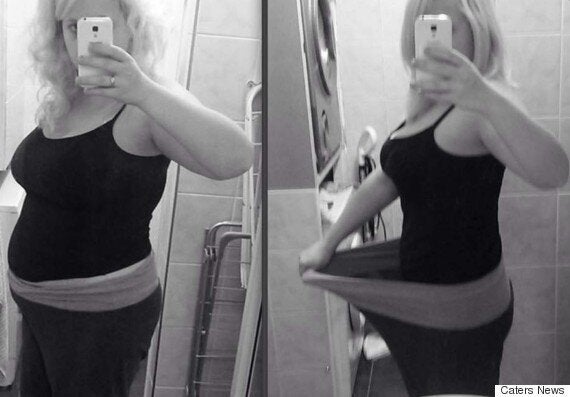 Before her weight loss transformation, Gillam, who is from Carshalton in London, likened herself to a "beached whale" and said her weight made her so self-conscious that she didn't want to leave the house.
After she struggled to get up from the floor, and had to ask her husband for help, Gillam knew that things had to change.
In a bid to lose weight, the mum-of-two signed up for Weight Watchers.
She said it was "painful" at first, but as she lost weight she became happier and more motivated to succeed.
Gillam's diet prior to losing weight consisted of a sausage or bacon sandwich for breakfast; fish finger sandwiches with chips or cheese on toast for lunch; and macaroni cheese, spaghetti, pie and mash, or a takeaway for dinner; with ice cream or chocolate for dessert.
She would also snack constantly throughout the day on chocolate, biscuits and toast.
Gillam added that Facebook also played a part in her weight loss transformation, because she could see how big she used to be in her photos and it would spur her on to lose even more weight.
The mum-of-two set up a private weight loss group on the site with 30 members, who would help each other to stay motivated.
"I was the daily motivation for them and in return it gave me a purpose to keep going, to lead by example," she said. "We shared photos of our bodies and problems that was concerning us and it was an education to share food facts and body insecurities that were all normal."
Now Gillam eats Weetabix with a banana for breakfast; scrambled egg or an omelette for lunch; a healthy ready meal, homemade curry or cottage pie for dinner; and fruit snacks throughout the day - with the occasional rich tea biscuit or small bag of chocolate buttons thrown in for a treat.
The 28-year-old now weighs 11 stone and is a size 10-12. She said of her weight loss: "I feel absolutely amazing, confident and outgoing."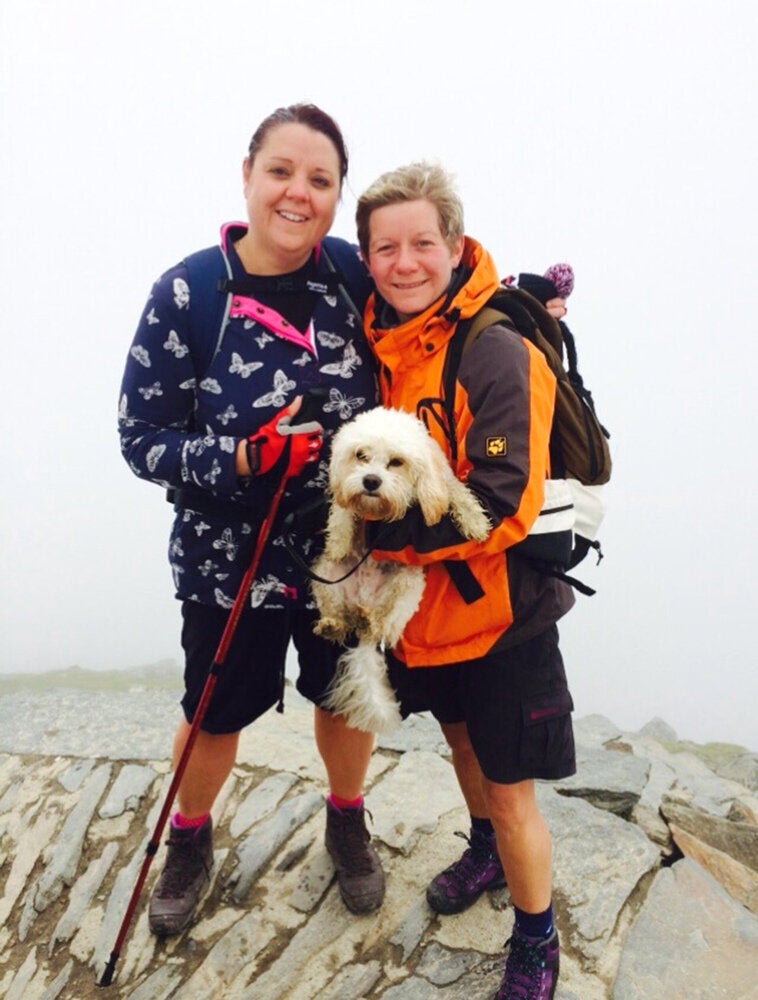 Weight Loss Success