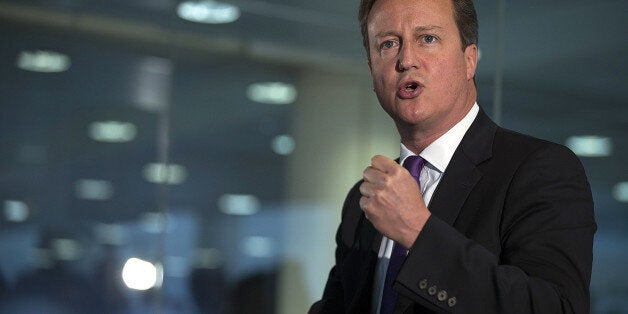 Net migration to Britain was an estimated 330,000 in the year to March - the highest figure on record, official figures have confirmed.
This is 10,000 above the highest figure on record, which was 320,000 for the year ending June 2005, and an increase of more than a third compared to the same period last year.
The number is 230,000 above David Cameron's aim to reduce immigration to the tends of thousands. Conservative Home Office minister James Brokenshire said figures are "deeply disappointing".
According to the Office for National Statistics, 636,000 moved to the UK over the period while 307,000 left. The increase was driven by a record 269,000 EU citizens arriving in Britain.
Statistics also showed, as expected, that Britain's foreign-born population has surpassed eight million for the first time.
Ukip leader Nigel Farage said: "These figures reflect Borderless Britain and total impotence of the British government.
"If open borders are not part of the Cameron renegotiation then what's the point of it? Given 192,000 from Romania and Bulgaria registered for National Insurance in the year period, how can we believe the ONS figure of 53,000 from the same two countries in the same year?"
"Scrabbling around to find measures to hit a bizarre and unachievable migration target is no way to give British businesses the stable environment they need," Simon Walker, director general of the IoD, said.
"Combined with ministers' increasingly strong rhetoric on immigration, the UK's reputation as an open, competitive economy is under threat," he added.
Keith Vaz, the Labour MP and chairman of the Commons home affairs committee said the record breaking figures were "shocking".
"Only one month ago Theresa May told the home affairs committee that net migration of under 100,000 was her target," he said.
"This is clearly not going to happen. Broken promises on migration do not build confidence with the public. We need a radically different approach."
Sunder Katwala, the director of the British Future think tank said Cameron's "broken promises" on immigration would "destroy public trust".
"Voters realise that controlling immigration isn't easy – but they do at least expect the prime minister to have a plan to meet the target he's set," he said.
"Unlike the long-term plan for economic recovery on which he was re-elected, his big problem on immigration is that the prime minister has never had a credible plan to meet this target.
"These figures have got to be a wake-up call that a new approach is needed. With the Lib Dems out of government, the PM has run out of excuses. Either he sets out a long-term plan to meet the net migration target - or he should set a different target that the government can actually meet."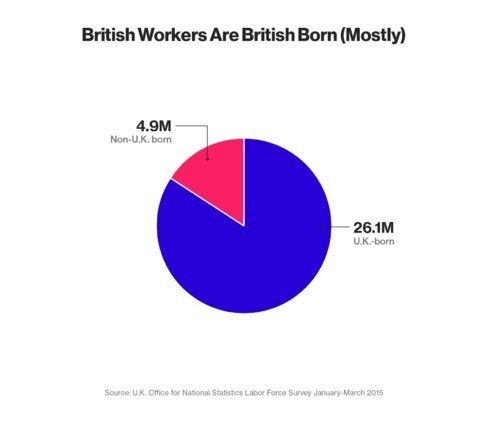 9 Surprising Facts About Immigration