An American seven-year-old completed her maths GCSE while holidaying in London and recently found out she passed with a C.
Kiran Pabla, now eight, is home-schooled and lives in New York with her American mum and British dad.
Mum Jody Pabla told HuffPost UK Parents: "Given her tender age, the fact she passed is astonishing in itself.
"What is even more incredible is that Kiran is an American, born and bred. She has never had any exposure to the British school system, except several months ago when her father brought home a GCSE textbook," Pabla told HuffPost UK Parents.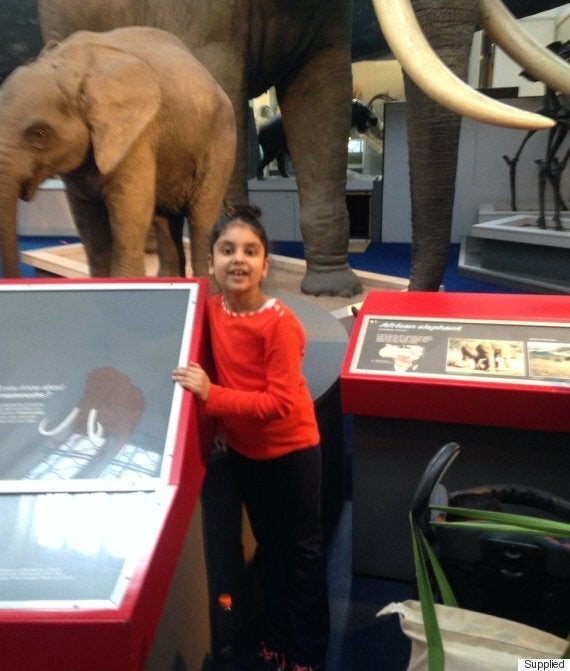 Pabla said she knew way before her daughter took the GCSE she was intelligent.
"She was able to teach herself things from the age of two, like adding and subtracting and teaching herself how to read," said Pabla.
"She was tested by a psychologist when she was four, who found that she had an IQ on the 'extreme end of extreme intellect'.
"She was naturally intelligent and we decided going to school wouldn't challenge her, so my husband and I made the decision to homeschool her."
Because Kiran's dad is British, Pabla said her daughter has always been interested in the British culture.
She said: "She loves to watch Charlie and Lola, drink cordial and eat Jaffa cakes.
"Several months back, she was interested in knowing more about what my husband did at school when he was growing up.
"He brought back some books from the UK, one was a GCSE textbook.
"We found that she was completely capable of learning from it."
The mother said Kiran was fascinated by the book and began teaching herself while absorbing the information.
"It was astonishing," added Pabla. "She had no extra tuition, she just did it all herself."
The family already had a trip to the UK planned and the mother said she spontaneously decided to look up examination testing centres before they left.
She found a test centre where her daughter could take the exam and booked her in.
With no British education or formal teaching, Kiran took the higher level maths GCSE in June 2015 in a centre where 16-year-olds were also sitting the exam.
Pabla said Kiran was "excited" for the exam, but she didn't see it as something extraordinary or different.
Pabla said: "For her it's nothing, she just wanted to take a test.
"I thought if she passes, that's great, but if she doesn't, that's fine too. It was just an experiment.
"She came out with a huge smile on her face. I was outside panicking but she just said 'I'm fine, mum can we go to a museum?'"
Pabla said her daughter has an insatiable passion to learn and seeks out information herself on the internet, as well as being taught by her parents.
"She usually picks her interests at home, she loves reading a lot and finished the whole book series of Lemony Snicket recently.
"She loves writing too, so she does a lot of that. She especially loves writing poetry and has done for years.
"A lot of her learning is through the internet, but I don't want things she's learning to be too advanced. She's only eight years old so I see what other children her age are learning, too."
The family received the results on GCSE results day (20 August) along with the many other children in the UK and were over the moon when they saw Kiran had passed.
Pabla said: "She understood she passed, but I don't think she understands she's one of the youngest to take the test, that part hasn't sunk in and I don't think it ever will.
"I did a little research the last few days and I am fairly sure that there isn't anyone from overseas that has ever been this young and passed a GCSE, let alone a higher paper at a grade C."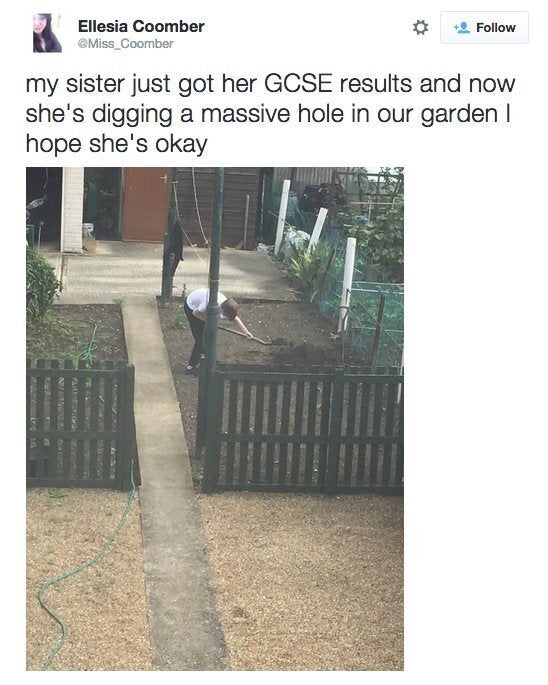 Best GCSE results day tweets
Related