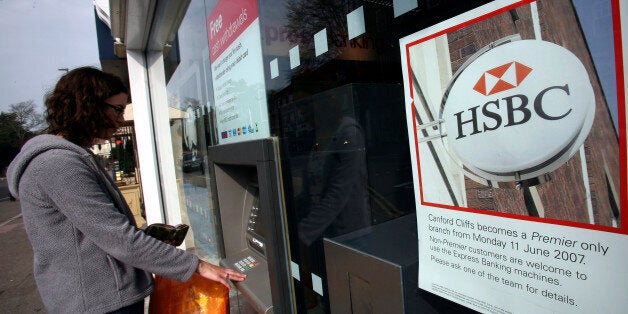 Thousands of HSBC customers could be facing a long weekend without their monthly salary, after the bank revealed a banking glitch on Friday.
In a post on Twitter, customers were told that payments to a number of accounts were facing delays, on a day when many employees would be expecting to receive their monthly salaries into their bank accounts.
It later released a statement saying around 275,000 payments had been affected by a glitch in the way it processes payments from business customers.
One employer claimed in response to the tweet that he had "over 100 staff that didn't receive their pay today due" to the technical problem.
HSBC told customers the massive technical glitch was thought to be linked to the national Bacs system.
Bacs processes transactions worth up to around £50 billion every day and it is seen as critical to the functioning of the UK's financial services system.
Many irate customers of the bank vented their frustrations online - some angry they were unable to access funds, others annoyed they could not pay their own employees.
One user claimed she desperately needed access to her account to buy food for herself, husband and three children.
Another lamented being stranded almost 50 miles from home with no way of getting back, lumbered with having defaulted on several bills.
More simply decried a lack of information about when the glitch was expected to be fixed, one tweet reading: "Your communication is rubbish!! When is your error likely to be fixed? I need my wages."
In a statement the bank said: "We apologise for any inconvenience caused and are working hard to resolve the issue as quickly as possible."