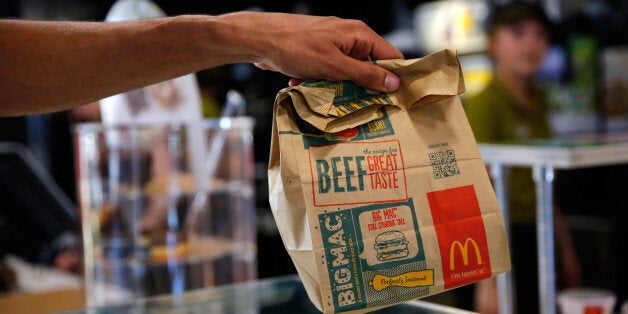 Fast-food chain McDonalds is to roll out table service to all its 1,250 UK stores in a bid to stave off competition from gourmet burger restaurants, the company has announced.
Customers will be able to select items from its current menu, and customise meals exactly to their taste, before paying for orders and taking a seat while waiting staff deliver food directly to their table.
While table service had been trialled at a select number of McDonalds, the company has now confirmed it will be rolled out to around 100 stores by this December, and it's on track to be in all outlets by 2018.
Traditional ordering at the counter, and through the drive-thru, will run alongside the new concept.
In an interview with the Sunday Telegraph, UK managing director Paul Pomroy spoke of the challenges quick-service restaurants like GBK and Nandos present.
And he said: "In the next three years, we will transform the look and feel of our restaurants again. Our shopping basket may be fairly narrow but it's all high quality."
With diners able to customise their burgers and chicken sandwiches with various toppings including BBQ sauce, guacamole, grilled mushrooms, and the like - the experience will begin to echo that of more expensive burger chains.
And in the US, a small trial of table service has just begun, mirroring the experience UK customers will enjoy from this October.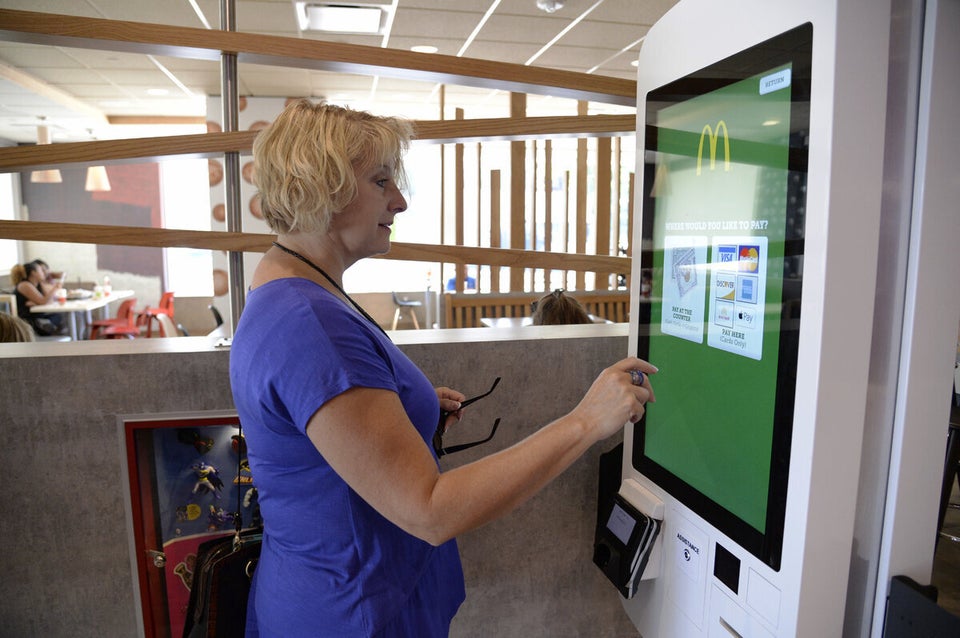 McDonalds New Table Service
This article has been amended. An earlier version said that every UK McDonalds would offer table service by the end of October. McDonalds has since said the roll out will be incremental.