A court in Turkey charged a pair of British journalists with "engaging in terror activity" for the Islamic State group on Monday. Jake Hanrahan and Philip Pendlebury, who are employed by Vice News, were arrested while shooting a film in the predominately Kurdish region of Diyarbakir on Thursday. A Turkish colleague, who was working as a fixer, was also arrested. He has not been named.
The trio was filming violent clashes between local police and members of the pro-Kurdistan Workers' Party last week when they were taken into custody. According to Reuters, they did not have government accreditation. On Monday Hanrahan and Pendlebury were charged with "assisting Islamic State" and will stand trial.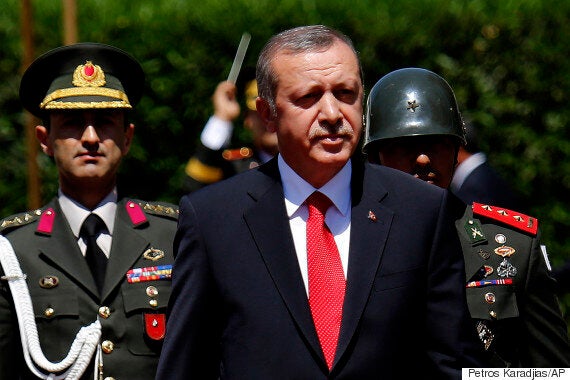 Turkish President Recep Tayyip Erdogan inspects a honor guard during a welcoming ceremony before a meeting with Turkish Cypriot leader Mustafa Akinci on July 20, 2015
In a statement, Kevin Sutcliffe, Vice head of news programming in Europe, responded by calling the charges "baseless." He said: "Today the Turkish government has levelled baseless and alarmingly false charges of 'working on behalf of a terrorist organisation' against three Vice News reporters, in an attempt to intimidate and censor their coverage."
"Prior to being unjustly detained, these journalists were reporting and documenting the situation in the southeastern Turkish province of Diyarbakir," Sutcliffe added. "Vice News condemns in the strongest possible terms the Turkish government's attempts to silence our reporters who have been providing vital coverage from the region. We continue to work with all relevant authorities to expedite the safe release of our three colleagues and friends."
Amnesty International also condemned the charge, demanding the immediate release of the journalists. "This is yet another example of the Turkish authorities suppressing the reporting of stories that are embarrassing to them," said Andrew Gardner, Amnesty International's Turkey Researcher.
He added: "They should release the journalists immediately. It is completely proper that journalists should cover this important story. The decision to detain the journalists was wrong, while the allegation of assisting Islamic State is unsubstantiated, outrageous and bizarre."
A Foreign Office spokesman said they are "providing consular assistance" and are in touch with the "relevant authorities."
Refugees on the Syrian-Turkish border in June: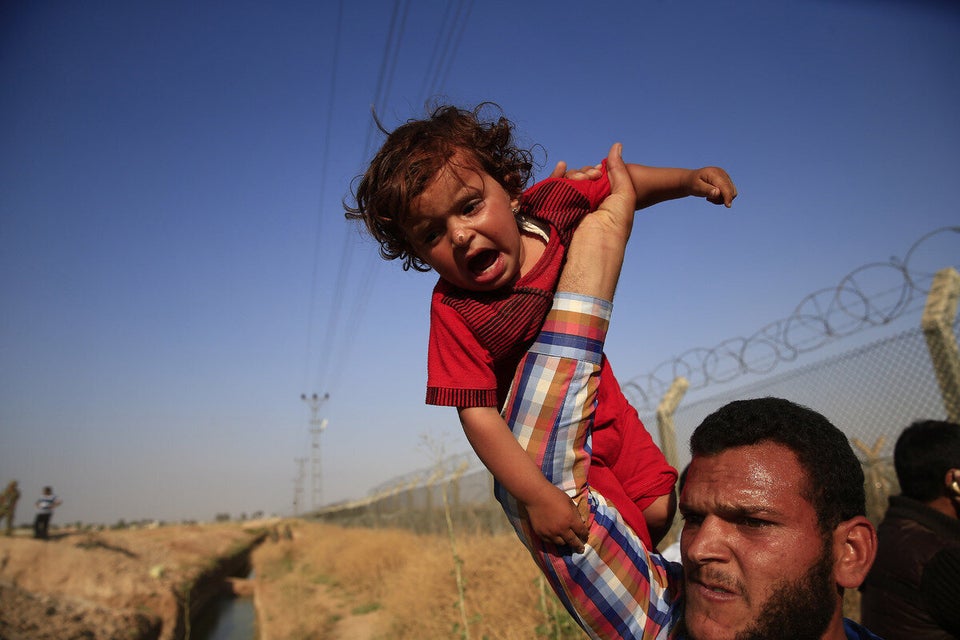 syria borders turkey june 2015