NEW YORK -- Bear Grylls has snared his biggest catch to date -- the 44th President of the United States. Barack Obama is to appear alongside the British adventurer on a hike into the Alaskan wilderness for a TV programme to be broadcast later this year, NBC announced on Monday.
The show will focus on the environmental impact of climate change in the northern state, which is known for its freezing temperatures (minus 80F) and impenetrable icy terrain... and Sarah Palin.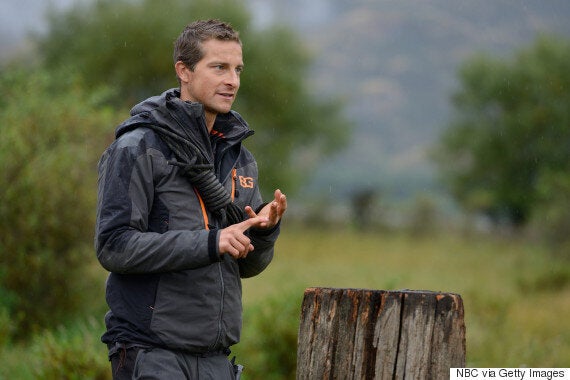 The British adventurer is to show the president how to survive on Alaska's Exit Glacier in the Kenai Mountains
"President Obama will meet with Grylls while visiting Alaska to observe the effects of climate change on the area," read a statement from the network. "The two will then come together in the Alaskan Wilderness. President Obama will become the first US president to receive a crash course in survival techniques from Bear Grylls. The visit will be taped and aired on NBC later this year."
The film is to be taped on Tuesday in Exit Glacier in Kenai Mountains, according to the New York Times. The trip could prove dangerous, with black and brown bears roaming the Alaskan coastline, though it's likely a heavily armed secret service detail will be in tow.
On Monday, Obama set off for a three-day tour of Alaska to view for himself the consequences of warmer global temperatures. Following tough new regulations on carbon emissions, the president is bent on spending the last 16 months of his administration pushing for greater consensus on how to tackle climate change,
Speaking to Reuters, Sharon Burke, a former Pentagon official who worked on energy issues for Obama, said: "It's a really important punctuation mark on what he's saying is a top priority for him. It's the ultimate legacy issue because it is something that's going to affect so many generations of Americans."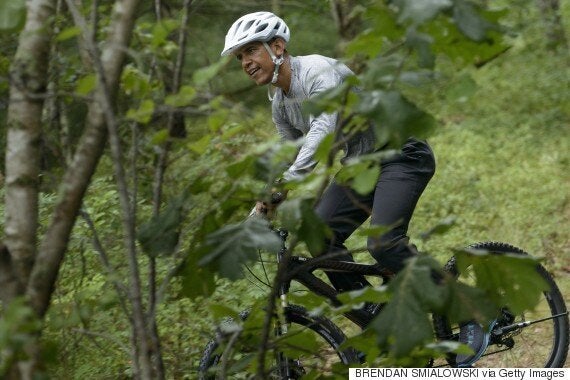 US President Barack Obama rides a bike on August 22, 2015 in Vineyard Haven, Massachusetts on Martha's Vineyard
Grylls, who once served with the SAS, is well known in the US for guiding a raft of hapless yet willing celebrities into unfriendly environments, forcing them to learn and rely on survival skills.
Called "Running Wild With Bear Grylls," Kate Winslet, Zac Efron and Channing Tatum have all appeared on the show. In a recent episode, "Fast and Furious" star Michelle Rodriguez was asked to eat a mouse stewed in her own urine. On Monday, a petition was launched demanding the Commander-in-Chief do likewise.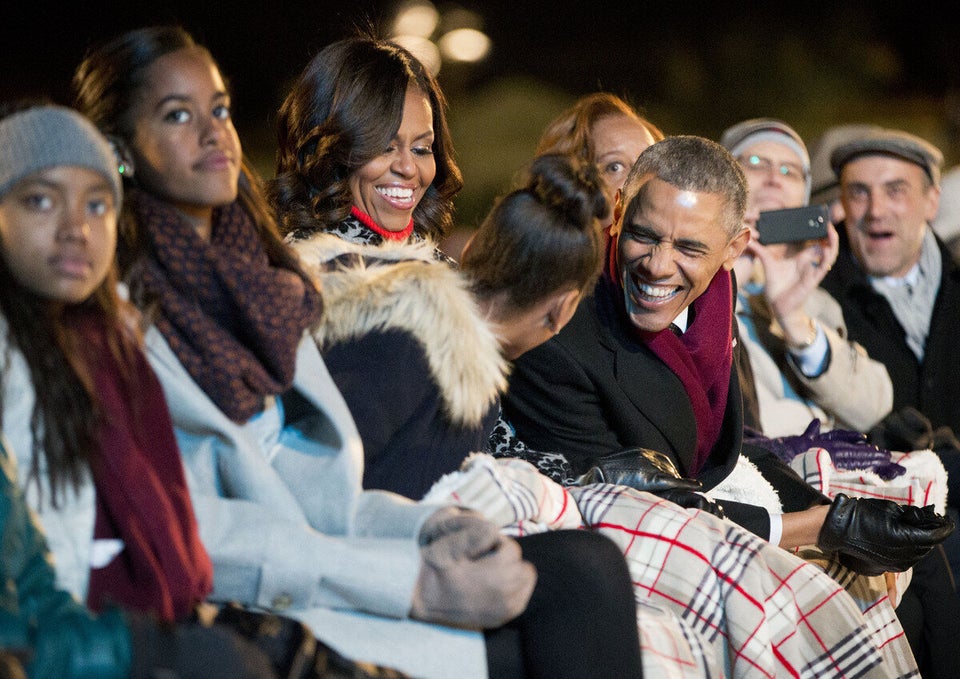 Sasha, Malia, Michelle & Barack Obama