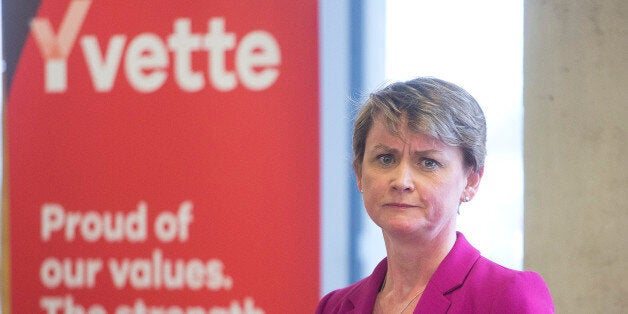 Britain should accept at least 10,000 refugees to tackle the worst humanitarian crisis in Europe since the Second World War, Yvette Cooper said today.
In a passionate speech, the Labour leadership contender called on towns and cities up and down the country to each take in ten migrant families as part of the UK's effort to help the thousands fleeing war-torn countries.
It is estimated more than 340,000 refugees have made their way to Europe so far this year, nearly three times the number who came in the first seven months of 2014.
Germany is bracing itself for 800,000 asylum applications this year, a four-fold increase on the 202,815 it received in 2014.
In contrast, the UK received 24,914 asylum applications in 2014.
Speaking in Westminster this morning, Ms Cooper called on Britain to show the same levels of compassion it demonstrated during the Second World War when 10,000 Jewish children were taken in by the UK.
She said: "We need to be able to look our grandparents in the eyes and say we faced up to the challenges and responsibilities of our time just as they did theirs.
"And we need to be able to look our grandchildren in the eyes and say we did not turn our backs."
The number of refugees heading to Europe has increased dramatically in the last few years, with the conflicts in Syria, Afghanistan, Somalia and Eritrea the driving forces.
In 2014, 661,448 asylum applications were received by EU countries, plus Norway and Switzerland. Just five per cent of these claims were submitted to the UK.
The rise in asylum seekers has seen an increase in the number perilous journeys to get to the continent undertaken via Northern Africa, where people smugglers load them onto small boats and send them off to Greece or Italy.
The United Nations estimates 2,500 have died trying to cross the Mediterranean in 2015.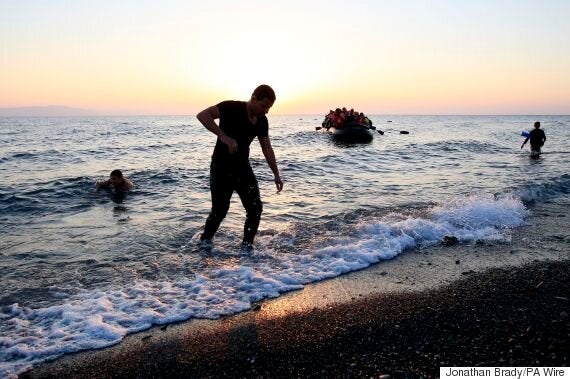 Migrants and refugees coming ashore on the island of Kos, Greece.
Ms Cooper said it was "time for the Government to pull together an urgent national conference to work with communities and councils to see how many places we can offer to refugees from Syria and the Mediterranean."
She added that it was "time to ask cities, towns, communities how much they each can do to help.
"If every city took 10 refugee families, if every London borough took 10 families, if every county council took 10 families, if Scotland, Wales and every English region played their part, then in a month we'd have nearly 10,000 more places for vulnerable refugees fleeing danger, seeking safety."
Dr. Lisa Doyle, from the Refugee Council. welcomed the call for greater action from the Government, and said: "The rising death toll within Europe and on its doorstep requires Britain to consider how it treats refugees.
"The British Government must do some serious soul searching as it seeks to respond: will Britain demonstrate true leadership by enabling more refugees to reach our shores, or will it continue to close its eyes to their suffering by ignoring pleas for help?"
Ms Cooper called on community groups, charities, politicians, councils and many others to come together to help deal with the crisis.
She attacked the "the politics of fear and blame" which said would "paralyse us, and let this humanitarian crisis go on."
Ms Cooper called "for the media to rise to the occasion, bringing truth to peoples homes, not giving in to easy headlines which sell papers by playing to fear."
She also specifically asked Ukip leader Nigel Farage to join in the debate and help solve the crisis.
Ms Cooper said: "When I called 2 years ago for Britain to do more to help Syrian refugees, Nigel Farage supported my call - I urge UKIP to support this too.
"All parties need to avoid exploiting a refugee crisis for their short term political campaigns on Europe."
Related