A barber who helped an eight-year-old boy with autism learn to love haircuts made an eight-hour drive to cut his hair after the boy moved house.
Michael Flores was consistently running away from the hairdressers until he found one barber, Freddy Tineo, who befriended the boy and cut his hair with no problem.
However the family, who were originally from New Jersey made the announcement they were moving to Virginia in May, which left Michael with no hairdresser.
Speaking to HuffPost UK Parents, Michael's mum Joan Flores, said: "Freddy has just made the trip here. It was his idea.
"He stayed for the day at our new house. We had a barbeque with family and friends. He traveled from New Jersey to Virigina. It is about an eight-hour drive. No words can properly express my gratitude."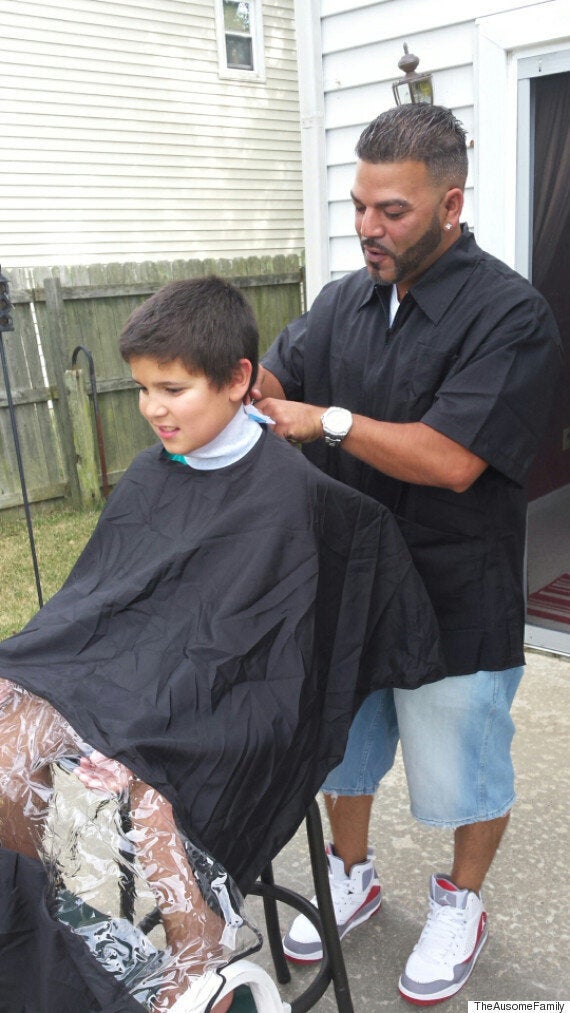 Michael and Freddy before his haircut
The hairdresser said when he found out the family were leaving, he made a promise to visit the eight-year-old.
Tineo was known for laughing and joking with Michael, and giving him a "lick of colour" to his hair, which he loved.
Writing on her blog, The Ausome Family, Mrs Flores said she was overwhelmed the barber fulfilled his promise.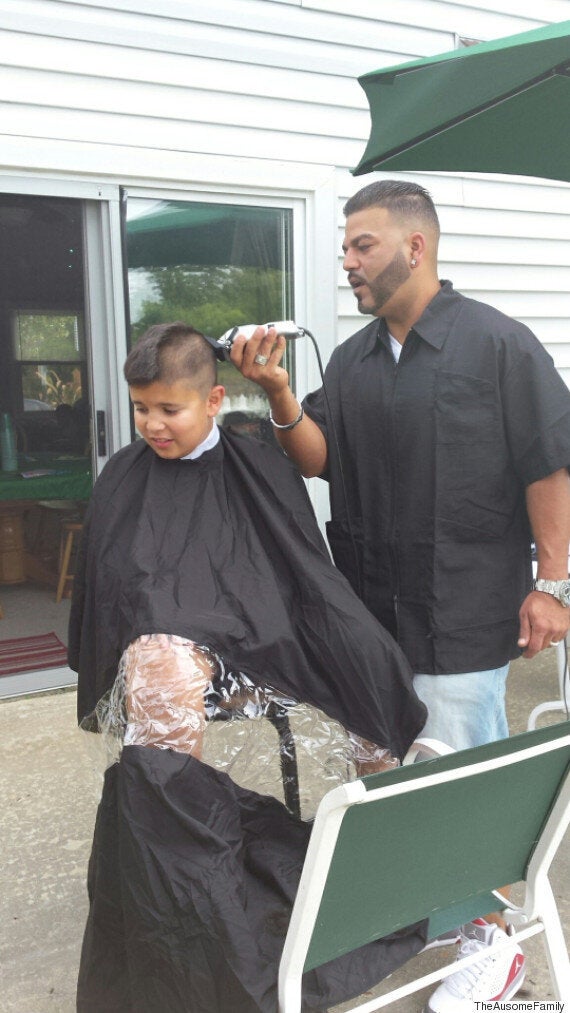 She added: "After a couple hours' of sleep, Freddy got down to business.
"Even though the venue changed and he was cutting Michael's hair in my backyard, nothing else changed. There were lots of laughs. Michael made sure to remind Freddy to not cut his ears off.
"That is a reminder Freddy gets every time from Michael, from day one. And he sat, as he has from their first meeting and let Freddy cut his hair."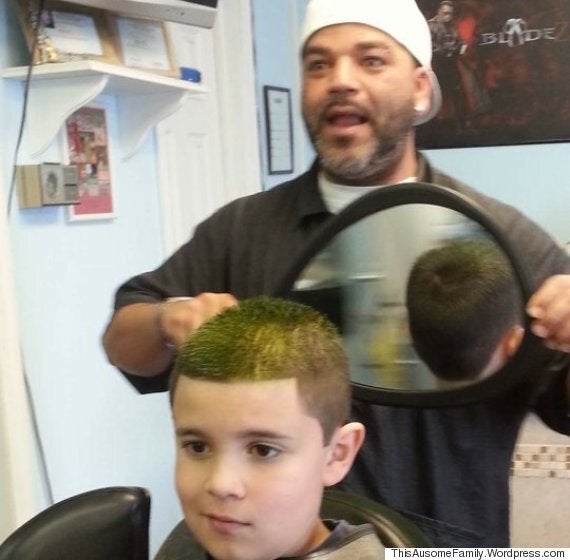 Michael getting his haircut before he moved.
Writing a note to Mrs Flores on Facebook, before he made the trip, Tineo wrote: "Some clients are clients, some clients become friends, some clients become family.
"I thank God I had the opportunity to meet Joan Leigh Flores and her family and gratefully consider them part of mine."
Flores continues to blog on 'This Ausome Family' about life with a son with autism and his two siblings.