Update: We have now learned the below Facebook account was a fake account.

The page has since being advised by Facebook to change its name and description to reflect this - now named 'Sandra Bullock Fan Club'.

In a statement to HuffPost UK Parents, Sandra Bullock's publicist confirmed: "The Facebook Page is not owned, controlled or affiliated in any way with Sandra Bullock and is in violation of Facebook's Terms of Use.

"Sandra Bullock does not participate in any form of social media."
Update: we've had reports that the Facebook update may be a hoax - we will keep you posted once we find out more.
The 51-year-old, who adopted her son Louis, now five, in 2010 said she was "tired" of being called an "adoptive mother" because her child doesn't share the same blood.
She wrote: "I am a mother, I need no other label or prefix. I know I've adopted him and I am proud of it."
Bullock adopted her son, Louis Bardo Bullock, with former husband Jesse James before they split.
Bullock wrote: "He may not have my eyes, he may not have my smile, he may not have my skin tone but he has all my heart.
"A mother is a person who raises, loves and provides for the child.
"It doesn't matter if you share the same blood or not.
"If the standard route for creating a family had worked for me, I wouldn't have met this child. He is in every way, my son."
The actress asked people to share the post.
She added: "Share this if you love your children who are very lucky to have you and have a beautiful home."
Bullock encouraged other mums to share their own adoption stories, with parents posting their own photos of them with their adopted children.
One mum wrote: "He is your son, you are his mother. I have two beautiful babies that are adopted and grown now.
"They don't look like me or my husband, but they are ours. Our true children."
Rumours in April 2015 went round that Bullock was looking to adopt a second child.
"But at this time the only kids in my house, other than Louis, are the ones whose parents want them back at the end of the playdate."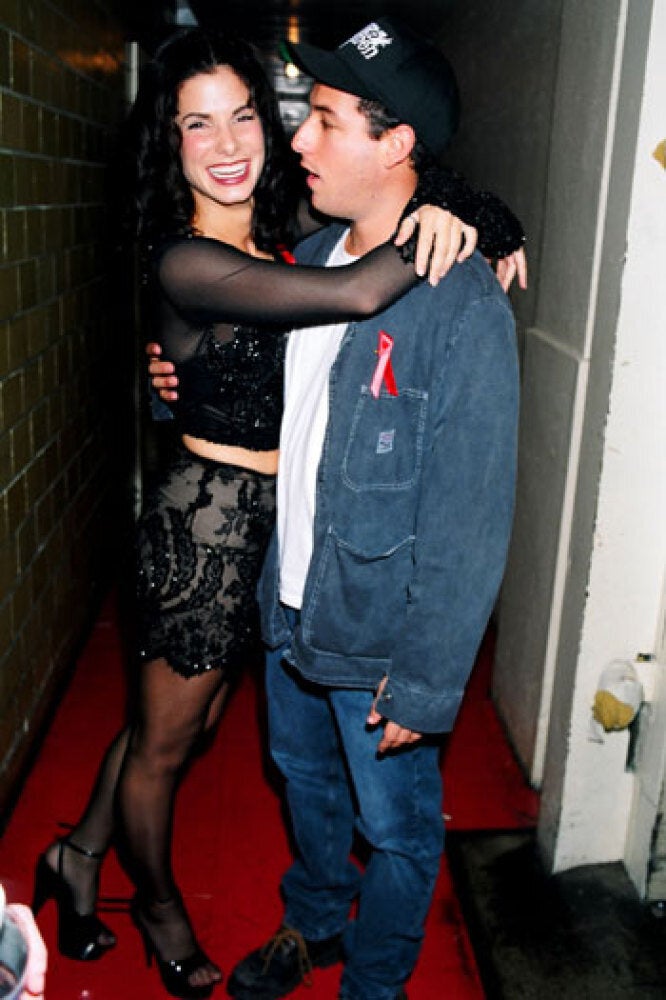 Style Evolution: Sandra Bullock