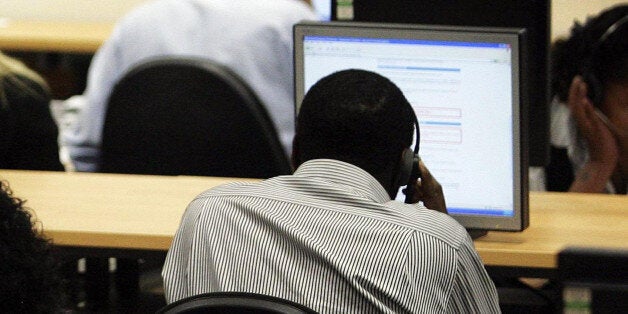 Britain's zero hours workforce increased by almost 20 per cent in the last year, according to figures released today.
The Office of National Statistics revealed 744,000 workers were on zero-hour contracts in the three months to June, compared with 624,000 over the same period in 2014.
Women and students are most likely to be on zero-hour contracts, and 40 per cent of all those with no guaranteed hours would like more work.
The Government today claimed the working arrangement benefit workers juggling family responsibilities and education, while the ONS suggested Labour's high profile campaign against zero-hours employment may have led more people to recognise they were on the contracts.
Right wing think tank the Institute of Economic Affairs dismissed the findings as "neither surprising nor important".
Labour's Shadow Business Secretary Chuka Umunna today said: "These stark figures show that the Tories are the party of insecurity at work.
"Ministers are watering down vital protections at work and have refused to act to protect workers on zero-hours contracts.
"As long as ministers are happy to sit aside and encourage the proliferation of insecure work, more and more people won't have the security of knowing where their next pay cheque is coming from or being able to plan ahead."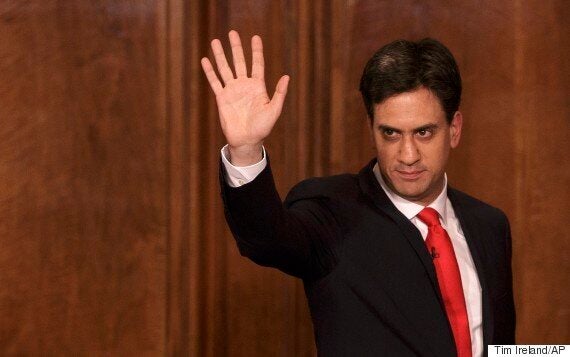 Ed Miliband focused on zero-hours contracts during the General Election campaign
Zero-hours contracts were one of the key tenants of Labour's General Election campaign, with then-leader Ed Miliband describing them as an "epidemic".
In its statistics release today, the ONS suggests Mr Miliband's campaign may have caused an increase in the figures.
The ONS website states: "The number of people saying they are employed on 'zero-hours contracts' depends on whether or not they recognise this term. It is not possible to say how much of the increase between 2014 and 2015 is due to greater recognition rather than new contracts."
TUC General Secretary Frances O'Grady said the rise in the contracts showed Britain's two-tiered workforce.
She said: "People employed on these contracts earn £300 a week less, on average, than workers in secure jobs.
"I challenge any minister or business leader to survive on a low-paid zero-hours contract job, not knowing from one day to the next how much work they will have.
"Try telling zero-hours workers who have been turned down by mortgage lenders and landlords that they are getting a good deal.
"We need a stronger and fairer recovery that works for everyone, not one that forces people to survive off scraps of work."
Steve Turner, from Britain's biggest union Unite, called the figures "the tip of an insecure iceberg".
He said: "Companies like Mike Ashley's Sports Direct are basing their whole business model on the use of low paid zero hours contracts with people not knowing from one week to the next whether they will have work.
"This shameful business model and rise of insecure work across the economy is taking us back to the Victorian era and should have no place in 21st century Britain."
According to the ONS, on average, someone on a zero-hours contract usually works 25 hours a week.
They are also more likely to be aged under 25 or 65 and over.
James Sproule, Director of Policy at the Institute of Directors, defended zero-hours contracts, claiming they "protected the UK from double-digit rates of unemployment" during the economic downturn.
The Institute of Economic Affairs' Mark Littlewood also praised the employment practice, and said: "The rise of zero-hours contracts is neither surprising nor important.
"Far from being a result of unscrupulous employers trying to exploit their staff, today's reported increase illustrates the flexible nature of the UK's labour market. "
A spokesperson for the Department of Business, Innovation and Skills said: "Zero hours contracts have a part to play in a modern, flexible labour market. For workers such as students and those with caring responsibilities they provide a pathway to employment, particularly when the individual cannot commit to regular hours.
"However we have acted to ban the use of exclusivity clauses in these contracts which prevent people from boosting their income when they have no guarantee of work. This is giving working people the freedom to take other work opportunities and more control over their work hours and income."