Warning: story and video contain graphic content
That tiny boy, who was later pictured being gently carried from the beach by a Turkish policeman, has been named in the media as Aylan Kurdi.
He drowned alongside his five-year-old brother Galip and their mother Rihan. Their father, Abdullah Kurdi, survived.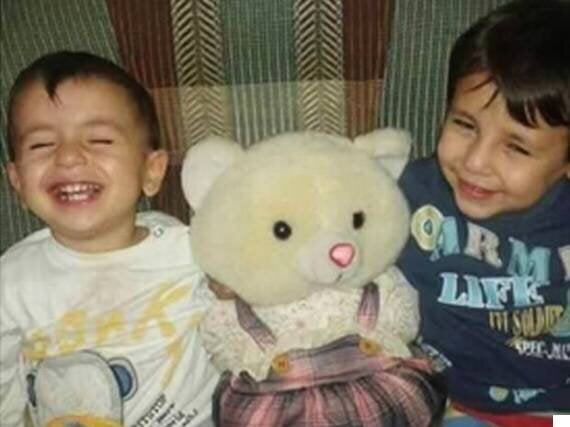 Aylan Kurdi (left) and his older brother Galip (right), who also perished in the sea
The Syrian-Kurdish family were among two boats of refugees who were travelling to the Greek island of Kos from the Turkish town of Bodrum. The boats sank early on Wednesday.
As the heartbreaking images of Aylan's lifeless body are touted as a wake-up call to the crisis, some social media users are sharing pictures of the little boy with his family before the tragedy occurred.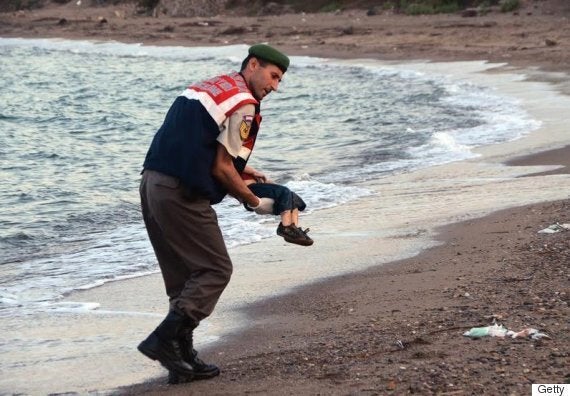 A Turkish gendarmerie soldier moves the body of Aylan Kurdi
In one picture Aylan and Galip are seen laughing happily with a teddy bear between them and in another, the elder of the brothers slings his arm around little Aylan, who is seen grinning in a smart yellow jacket. A further shot shows proud father Abdullah holding hands with his sons.
According to Turkish news agency Dogan, the refugees had fled to Turkey last year after Islamic State militants advanced on the town of Kobane.
But it is reported that the United Nations would not register them as refugees and the Turkish government would not grant them exit visas.
Of the 23 people on board the two boats, only nine are thought to have survived.
She said: "I was trying to sponsor them, and I have my friends and my neighbours who helped me with the bank deposits, but we couldn't get them out, and that is why they went in the boat. I was even paying rent for them in Turkey, but it is horrible the way they treat Syrians there."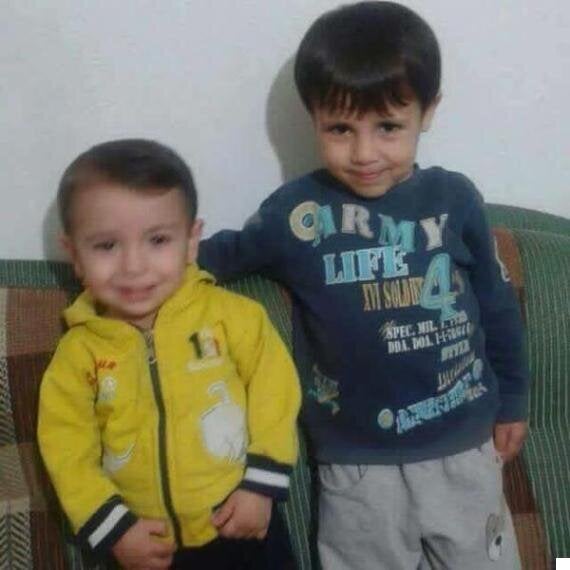 Aylan and Galip's family had fled their hometown of Kobane after it was besieged by IS militants
The newspaper quotes family members as saying Abdullah's only wish now is to return to Kobane to bury his beloved wife and children.
The family had reportedly sought asylum in Canada before attempting the journey, but their refugee application was turned down, the BBC reports.
Related