After one of his closest friends was diagnosed with a rare form of blood cancer last August, actor Alex Morrison knew that something must be done to help.
"It was completely unexpected," Morrison, 33, tells HuffPost UK Lifestyle. "We're in the same age group, in our thirties; he's a fit, young, healthy guy. He looked in perfect health and was doing well in his career, he was in the prime of his life."
For Morrison's friend, his one solid glimmer of hope lay in finding a stem cell donor match. But it's far from being an easy process.
"If he found a matching donor, he had the chance to be treated and go into long term remission," says Morrison. "However we were shocked to learn that there was a shortage of people on the register who could actually match with him based on his ethnicity."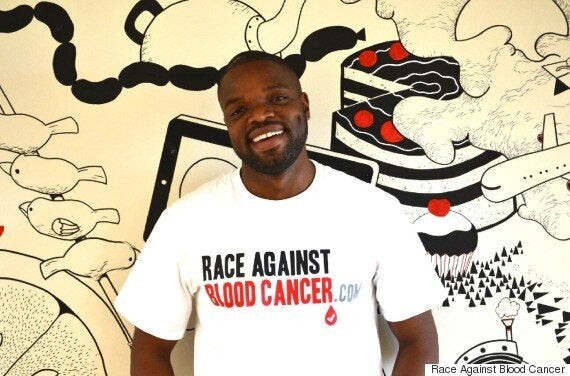 Alex Morrison spreads the message for Race Against Blood Cancer
Blood cancer is an umbrella term for cancer that affects the blood, bone marrow and lymphatic system. There are three main types: leukaemia, lymphoma and myeloma.
According to the Anthony Nolan Trust, someone in the UK is diagnosed with blood cancer every 20 minutes.
For many of these cancer patients, including Morrison's friend, a life-saving match is dependent on finding a donor from a similar ethnicity and the same gender. But there's a major problem here because there are fewer donors signing up from ethnic minorities.
In fact, less than 20% of black transplant patients are able to find a suitable match. Meanwhile those who mixed race have an even smaller chance of finding a match.
Off the back of this rather startling fact, Morrison and a group of friends banded together to form a charity raising awareness among ethnic minorities and encouraging people to sign up to the donor register - Race Against Blood Cancer was born.
"It's not because people don't care," says Morrison, who heads up community engagement and partnership relations for the charity. "It's just down to lack of awareness. People aren't aware of the situation."
Blood cancer patients often pin their hopes on stem cell or bone marrow transplants which, Morrison adds, are the best forms of treatment for survival.
"However while everyone should have a potential match somewhere in the world, a lot of those potential matches aren't necessarily signed up because they're unaware," he says.
"This is a particular problem for certain groups, whose odds for finding a match are much lower," adds Morrison, who lives in London. "Within those groups you've got black, mixed-race, Asian, Afro-Caribbean and dual heritage individuals who are all underrepresented on the donor registries."
Race Against Blood Cancer is staffed by a group of people from across the world, from LA, Dubai, Hong Kong and England. They share a passion for helping spread awareness and saving lives.
"Our vision is to give every blood cancer patient an equal chance of surviving thanks to a donor match," adds Morrison. "The biggest challenge is to get as many people as possible on the register."
So far Morrison has organised five donor drives which have generated 700 registrations (not bad considering the charity was only registered in July).
Race Against Blood Cancer has also held various fundraisers which include: a sponsored bike ride in LA, charity golf days, fun runs and a dinner dance event in Shropshire. In addition to that, it has the Tough Mudder coming up, followed by the Chicago marathon.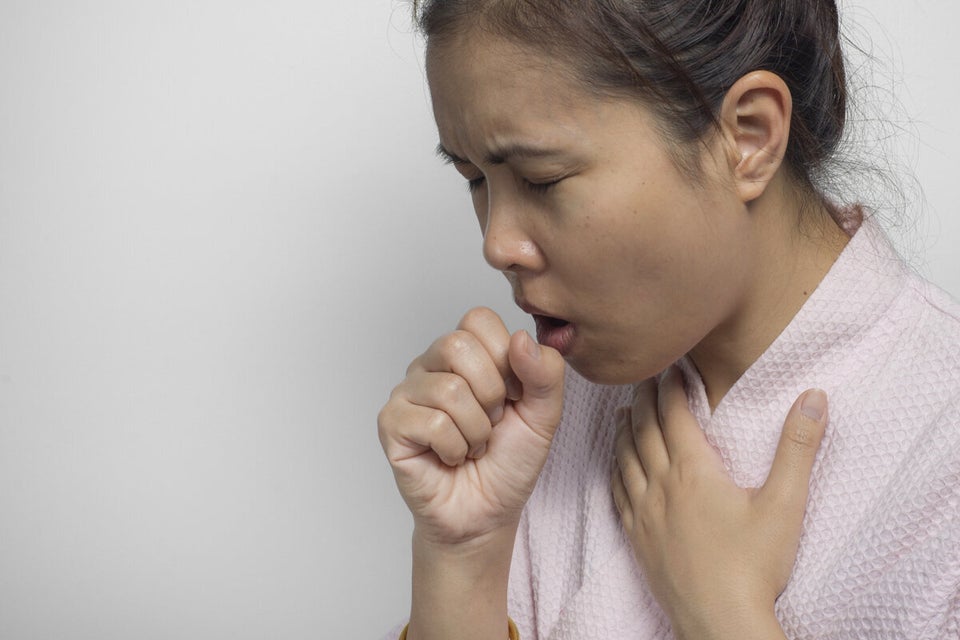 10 Symptoms That Could Mean Cancer
Now, Morrison's main objective is to achieve 5,000 registrations by the end of 2016. And judging by his current progress, he's well on his way to achieving that.
"To register as a donor you must be in good health, between the age of 17 and 55, at least 4ft 10" and weigh more than 110 pounds," he explains.
When asked what message he'd like to get across to people from ethnic minorities, his response is simple: "You have the power to save someone's life - someone just like you - and it's so simple to do."
"While we might not be able to find a cure right now, what we can do is help find a solution for people. The more awareness we've got on the subject, the more we can save people's lives."
"Everyone has a role to play in this. Everyone has the potential to save someone's life," says Morrison. "And for me, that's why it's more important than anything else."
As for Morrison's friend, he is now in a "form of remission" after undergoing treatment, which wasn't a transplant.
"It's a case of managing it, for now," says the actor. "We don't know how long it will last."
Related