A Conservative MP has called a woman "pathetic" and accused her of having a "trendy left wing view" in an argument over the refugee crisis.
Philip Davies, who represents Shipley in Yorkshire, wrote that Britain cannot take "a never ending supply of people into the UK" while net migration is 300,000 a year, three times the level David Cameron has committed to bringing it down to.
After Amy Firth called his position "cold" and asked if the emails were spoofs, Mr Davies replied: "It is frankly pathetic to suggest that you can only show you have compassion by thinking we should take everyone who wants to come here."
He added: "I see that you subscribe to the trendy left wing view that what is important is looking compassionate whether it is really compassionate or whether it is sensible.
"If you want to think that you have a monopoly on compassion which can only be shared by people who agree with you then that is your prerogative."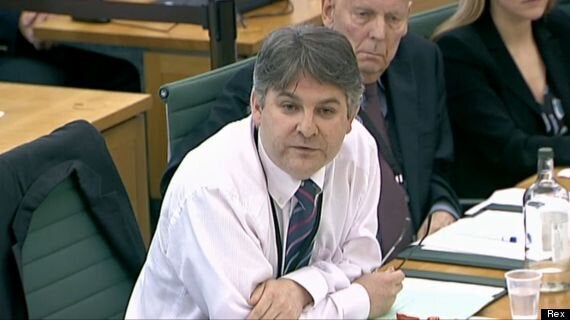 Philip Davies told the woman, whose mother is his constituent, that her argument with him was 'pathetic' and she subscribed to a 'trendy left wing view'
The email exchange occurred earlier this week before the image of a drowned Syrian child piled pressure on British politicians to do more to help refugees. It began when Ms Firth's mother Janet Cavanagh used a Refugee Council petition that auto-generated an email to Mr Davies, her MP.
It asked him to "call on the Prime Minister to lead Europe by responding compassionately and ensuring that saving lives is central to any response" and push for Britain to offer thousands more refugees a place here.
Mr Davies replied, saying refugees should always seek refuge in the first safe country they arrive in and Britain "met its obligations and should always do so".
He wrote: "Therefore, there is no justification at all for people entering the EU via the Mediterranean to enter the UK. I am not sure on what basis you know that all those entering the EU are fleeing persecution and are not illegal immigrants."
Ms Firth then took up the exchange on her mother's behalf, writing to the MP: "I am disappointed but not surprised to hear such a cold response. Rather than pursue the most likely pointless task of trying to help you develop some compassion for your common man."
She then lambasted his assertions that Britain should only accept refugees it was obliged to.
"Just because I don't believe that the UK can take in every refugee and illegal immigrant who is trying to get into the EU does not mean I think what is happening is tragic and it is frankly pathetic to suggest that you can only show you have compassion by thinking we should take everyone who wants to come here," Davies' final email read.
"I will stick to dealing with the real world knowing that countries should stick to their international obligations as we do and knowing that we cannot take everyone in the world who wants to come here.
When asked to confirm his choice of words, Mr Davies said he had "probably" used them and he stood by his comments that Firth's comments to her were "pathetic".
He told HuffPost UK: "She had asked me for my views. I replied faithfully... she launched a tirade of abuse. I absolutely stand by that. When you say I'm lacking compassion because I don't agree with you... I would argue that level of debate is frankly pathetic."
When asked whether MPs should speak to voters like that, regardless of how they had spoken to them, Davies said he had given an "honest answer", adding: "I think that's what the public want from politicians."
Ms Firth told HuffPost UK: "People are emotional about this and MPs need to be aware of that. My response back was quite hard but it was in response to what we felt was a response that lacked compassion."
She added: "It is completely untrue to say I launched a tirade of abuse at him. There was disappointment, dismay and disbelief that an elected member of Parliament would speak to a constituent in such a way on such an important issue, but no abuse.
The fact that Philip Davies prefers to keep hurling abuse at me rather than commenting on the ongoing tragedy speaks volumes about this government."