A group of young Brits who set out to raise just enough money to deliver small donations of food and clothes to those living in migrant camps at Calais have exceeded their target by an astounding £129,000 – and counting.
Jaz O'Hara formed the Worldwide Tribe group whilst travelling the globe sourcing ethical fashion, but was spurred into action closer to home by events at Calais last month.
The group, of Tonbridge, Kent, set up an initial pledge to raise funds for a documentary with the aim of highlighting the human stories behind this summer's newspaper headlines. Jaz's two brothers and family friends make up the group.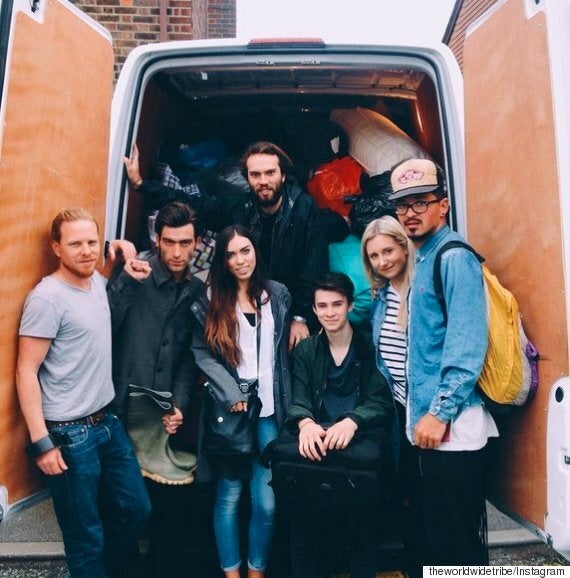 The Worldwide Tribe group, Jaz O'Hara (center), Nilf O'Hara (above center), Fin O'Hara (center right), Ruby Gilmour (right), Dan Teuma (far right), and Jess Johnson (not pictured).
Jaz told HuffPost UK: "It was exactly a month ago that we went to the camp for the first time with the intention of making a documentary about the real human lives behind the headlines.
"Our initial funding was intended for a documentary but we set up the Just Giving for funds to help on the ground, providing basic humanitarian aid and everyday needs in the camp.
"The one thousand pounds would have gone on us facilitating as many donations into the camp as we could.
"It would have paid for fuel for the vans, for the Eurostar, and maybe basics like food. It would have paid for a few trips but that would have been it."
But now the group has considerably more money to help develop their ambitions, providing its own unique challenges.
Jaz said: "Now we can look at much longer term solution throughout the winter and looking at solutions for fuel and heating within the camp and things like that so that people aren't freezing.
"We're able to look at long-term solutions."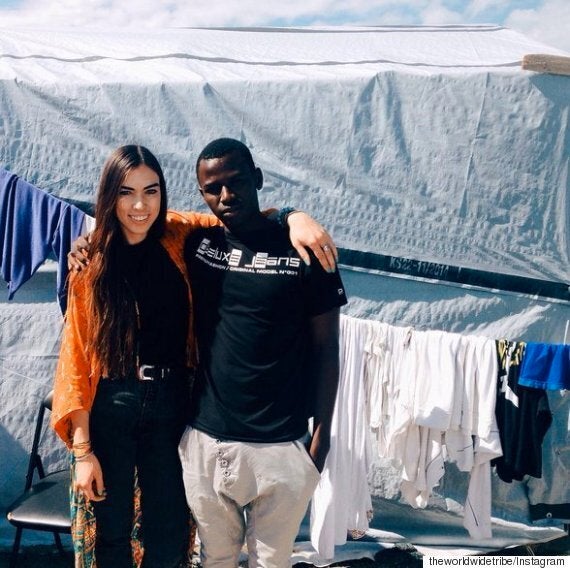 Jaz and the Worldwide Tribe group are from Tonbridge, Kent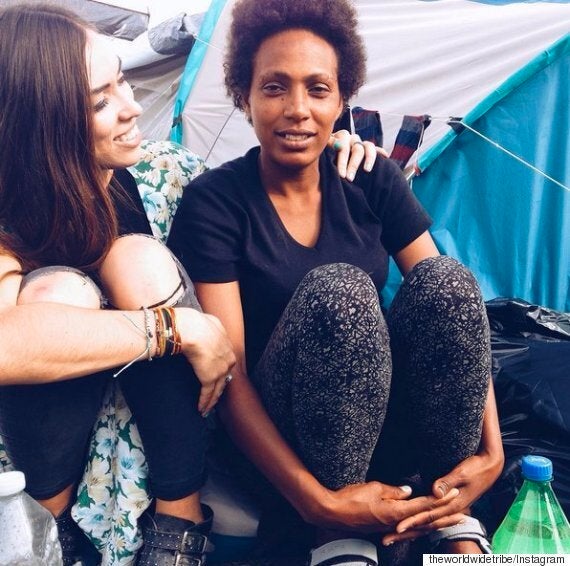 The group visited the camp last month, and will return shortly
In just over a month, since August 3, 11,000 people from 50 counties have helped raise £280,000 on hundreds of JustGiving crowdfunding and charity campaign pages.
The wave of public action, comes as donations have also flooded in to the Migrant Offshore Aid Station, who have received £475,000 in donations during the last 48 hours. The organisation said it has received donations from more than 10,000 people from the UK, US Germany and Turkey.
Helen Dagley from JustGiving said: "Frustrated with Government inaction and negative coverage in the media, British people are coming together in a show of solidarity to provide grassroots help and support for refugees in Calais and across Europe."