The first trailer for the reboot of '80s classic 'Danger Mouse' has been revealed by the BBC.
The hit show will be making a comeback this month, with the title character being voiced by 'Pointless' presenter Alexander Armstrong.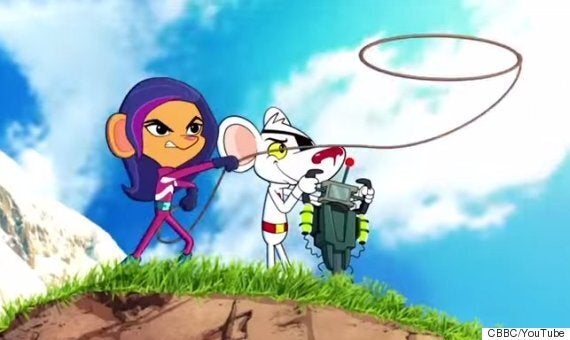 The mouse has been given a makeover
Obviously, his ever-faithful sidekick Penfold, voiced by Kevin Eldon, is also returning, to help Danger Mouse protect the world from the villainous Baron Greenback.
Now, a new trailer has been revealed, featuring the new-look mouse fighting his nemesis.
Other cast members include Shauna MacDonald and Morwenna Banks, and 'Come Dine With Me' voiceover man, Dave Lamb - yes, really! - will take on the role of narrator.
The new series will initially run for 52 episodes on the CBBC channel in 2015.
Watch the brand new trailer above…
Related