Fresh from her… hmmm… "unusual" performance at the MTV VMAs over the weekend, Miley Cyrus has been named a potential candidate to peform at next year's Glastonbury festival.
Yup, we're still scrubbing the mud off ourselves from this year, but already talk has turned to 2016…
READ MORE:
According to The Sun, Miley is in talks with organisers Michael and Emily Eavis to perform on Glastonbury's legendary Pyramid Stage next year, which would mark her debut at the festival.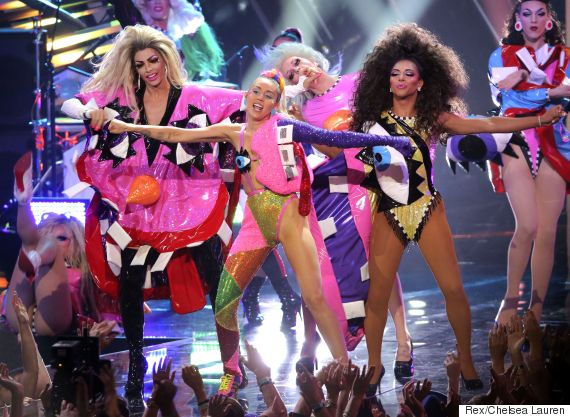 Miley Cyrus at the VMAs
A source tells the newspaper: "Miley's been on the Eavis radar for a while.
"She's outrageous and there was interest in previous years, around the time of her Bangerz tour last year and when her godmother Dolly Parton played the Pyramid."
It's also been suggested that she could take to the stage with The Flaming Lips frontman Wayne Coyne, who she collaborated with on most of the tracks from her latest album.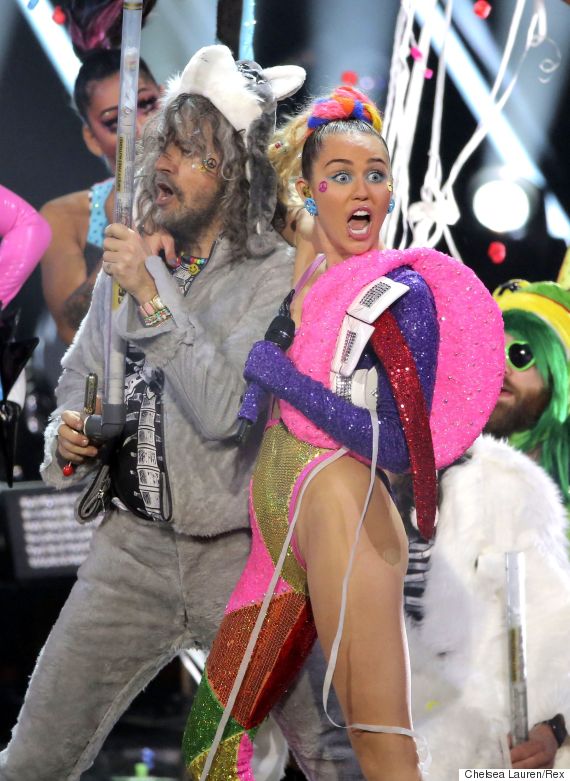 Wayne Coyne and Miley
Miley surprised fans by releasing the collection, titled 'Miley Cyrus And Her Dead Petz', for free on Sunday night, following her stint hosting the VMAs.
She also performed the lead single, 'Dooo It', at the ceremony, taking to the stage with several notable drag performers from the hit series, 'RuPaul's Drag Race'.
Kanye West was among this year's Glasto headliners, creating controversy when he declared himself the "greatest rockstar in the world" at the end of his peformance.
Foo Fighters were also scheduled to headline, but had to pull out at the last minute, when Dave Grohl injured himself during a live show.
It's since been suggested that they could be allowed to headline next year's festival instead.
LIKE US ON FACEBOOK | FOLLOW US ON TWITTER