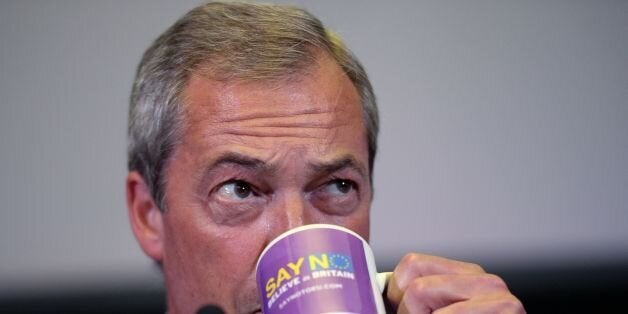 There will be "no point" voting for the Green Party if Jeremy Corbyn wins the Labour leadership race, Nigel Farage claimed today.
The Ukip leader argued victory for the Islington North MP would see Labour scoop up the 1.6million voters who backed the Greens in May's General Election.
Mr Corbyn has put forward policies which closely resemble the Greens, including renationalising the railways and abandoning economic austerity.
Speaking in Westminster today at the launch of Ukip's Say No To The Eu tour, Mr Farage said: "Once Corbyn has won there is almost no point voting Green in Britain. Almost no point at all. They've got their man – North London, bicycles, non-drinker, all that sort of stuff.
"I think what Corbyn will do for the Labour vote is pick up the Green vote and he will, funnily enough as Ukip has done, start to pick up a younger type of voter who otherwise wouldn't vote for anybody."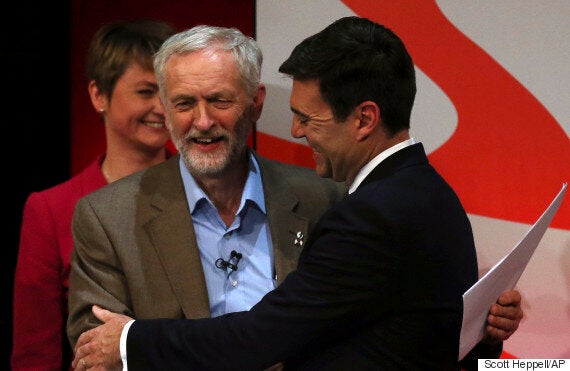 Jeremy Corbyn is the favourite to become next Labour leader
Mr Corbyn is favourite to win the Labour leadership race, causing some of his opponents in the party to predict a return to the electoral wilderness of the 1980s.
Mr Farage was more upbeat about Mr Corbyn's chances with the electorate, but he did predict an increase in support for his own party as a result.
He said: "The idea that the Labour vote will just collapse because Corbyn is there is not necessarily right. However, I do think there's a chunk of the old Labour vote who will now find Ukip even more attractive than it did back on May 7, as a result of Jeremy Corbyn being the leader and particularly given some of his associations in the past with people who you wouldn't necessarily want to take them home and have tea with Mum."
The Ukip leader said that while Mr Corbyn would have the support of Labour activists, his biggest challenge would come in Westminster.
Mr Farage said: "His problem is going to be leading a [parliamentary] party in which virtually no one supports him."
A Corbyn victory would also be good for those wishing to leave the European Union, claimed the Ukip MEP.
Reflecting on the comments, Mr Farage said: "I think the left of British politics is waking up to what the EU is. They have seen Greece trampled upon, they see a transatlantic trade treaty which they are worried could threaten the viability of the NHS."
He added: "I hope Corbyn wins, because I think under him there will be a proper debate on the left of British politics in this referendum on what the EU is."
Popular in the Community