Sergio Rossi, the Italian shoe company and Livia Firth's Eco-Age have collaborated to launch the first ever "Green Carpet Collection" of accessories using sustainable silk.
The collection includes evening shoes and a matching clutch handcrafted with the first ever sustainable silk from family-run factories in Italy.
Inspired by butterflies with a delicate design, they are also gorgeous.
Keeping in line with Firth's focus on sustainability, the silk is the first-ever to be awarded the Green Carpet Challenge (GCC) brandmark.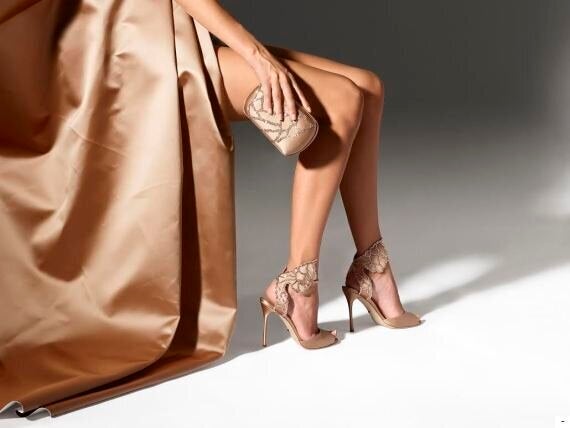 Eco-Age validated the whole silk supply chain, which was spun, dyed and woven in Italy.
But it wasn't only the silk that was sustainable.
The design including lead-free Swarovski Advanced crystals, chrome- free European sourced leather and lead-free brass accessories.
At the launch on 3 September, every possible aspect was considered to ensure Eco-Age and Sergio Rossi delivered a sustainable event.
Guests walked the ECONYL® green carpet, which is made using recycled fishing nets.
All the furniture, décor and props used at the event had either been reclaimed, recycled or upcycled from local UK-based film, theatre and TV sets and will be used again in future projects.
The collection is available exclusively at Sergio Rossi stores and www.sergiorossi.com. Prices start from £850.
HuffPost UK Lifestyle is running a special series around Sustainable Fashion for the month of September. Livia Firth is creative director of Eco-Age and founder of The Green Carpet Challenge, and will be guest editing on 18 September. If you'd like to blog or get involved, please email us.