Finland's prime minister has opened his house for refugees, the boldest gesture yet by a politician in support of those trying to enter Europe, as the EU struggles to deal with the numbers.
Juha Sipila told Finnish broadcaster YLE on Saturday that his family was not using their house in Kempele, central Finland, which they left when they moved to Helsinki. He said refugees could move in from January 1.
"We should all take a look in the mirror and ask how we can help," he said. "I hope this becomes some kind of people's movement that will inspire many others to shoulder part of the burden in this refugee housing crisis."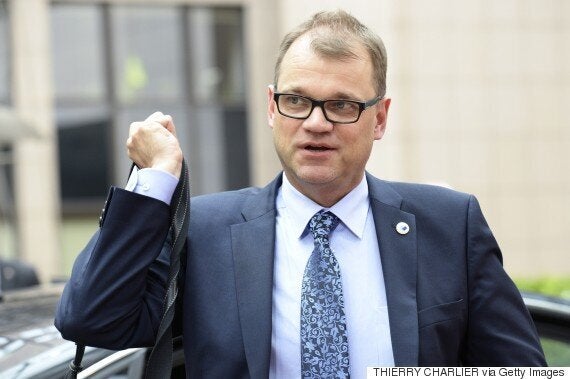 He did not say how many families could live there or how they could apply.
Yesterday, Finland doubled its estimate for many people would apply for asylum there - 30,000. In August, the country's interior ministry said it expected up to 15,000 people would apply for asylum in the country — 10,000 higher than previous estimates.
Sipila said Finland could lead by example by taking in refugees and said an EU plan to distribute 120,000 refugees, who have arrived in Italy, Greece and Hungary, around other countries should be voluntary.
He has been heading the country's centre-right government since May, in a coalition with the anti-immigration Finns Party.
The UN refugee agency praised Austria and Germany, saying they were showing "this is political leadership based on humanitarian values".
Popular in the Community