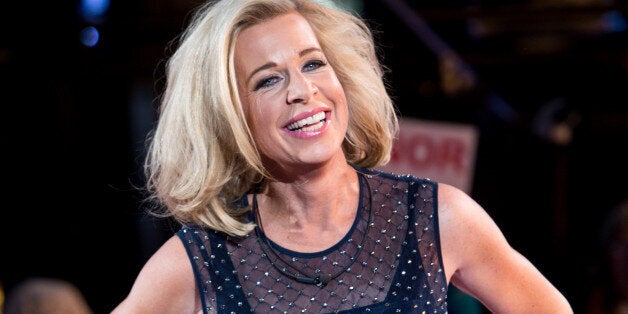 A petition calling for Sun columnist Katie Hopkins to be swapped for 50,000 refugees has gained more than 20,000 signatures in less than 48 hours.
The change.org petition, set up by Ben Fletcher, states the UK could fit more refugees in if the Sun columnist were to depart.
"It has become fairly clear that the UK needs to do more to help and save the lives of innocent refugees making their way to Europe in order to flee the situation in their home countries, it is also clear that more and more people are wanting the UK government to take action to give this help," the petition reads.
"The UK however has currently not got the space for refugees, no this is not because we are full it is because Katie Hopkins massive head takes it all up, so I propose we swap Hopkins and send her to Syria, a country where I am sure she would be welcome, and instead take in 50,000 refugees.
"The facts are they deserve a lot more than she does, and it would be a win win all round, we help people and save their lives and at the same time get rid of the UK's contribution to the hall of national embarrassments."
The former Apprentice star tweeted the petition, saying:
However this is not the latest petition focusing on Katie Hopkins.
Hopkins stood by the piece even after it emerged up to 900 migrants were feared dead after a boat trying to reach Italy capsized in the Mediterranean.
However the outspoken mother of three has remained curiously silent on the subject of the migration crisis this week.
Hopkins, who was questioned by police over allegations of incitement of racial hatred believed to be related to the column and was even publicly slammed by the UN High Commissioner for Human Rights for using language comparable to the Nazi media, has remained unnaturally silent on the matter, despite a growing backlash.
Her column in Friday's newspaper muses on Jeremy Corbyn "I would have an affair with him", Kim Kardashian's "pendulous breasts" and the body shaming of Cheryl Fernandez-Versini.
Popular in the Community