David Cameron has said Britain is mounting the modern equivalent of rescuing thousands of refugee Jewish children from Nazi Germany despite his announcement that around 4,000 Syrian refugees would arrive a year was called "pitiful".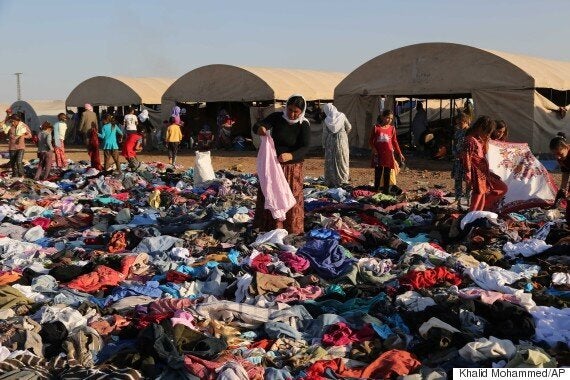 The UK Government is to take 20,000 people from Syrian refugee camps, prioritising children and orphans in particular, over the next five years.
He made the claim in the Commons after backbenchers said the figure paled against Germany accepting 10,000 displaced Syrians a day.
Angela Merkel has promised to take in 800,000 refugees and migrants. The French president, François Hollande, has said France is ready to take in 24,000 people.
Labour leadership frontrunner Jeremy Corbyn said urged the Government to be part of a Europe-wide response to assist refugees from all parts of the world, including refugee camps in Calais.
The UK Government wants to avoid a "pull factor" and has steadfastly refused to take refugees already in Europe to discourage the "perilous" from the Middle East across the continent.
"They are human beings, too, who need some help and support," Mr Corbyn said.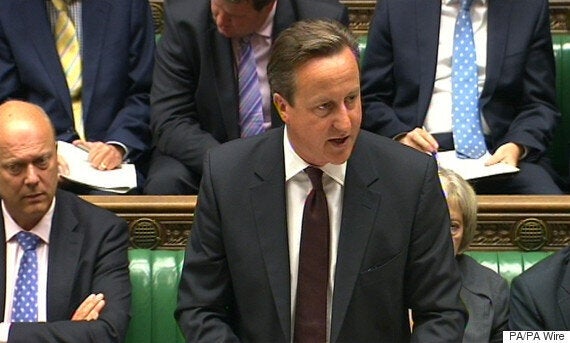 David Cameron addresses MPs
Caroline Lucas, Green Party MP, said just 12 refugees a day "falls pitifully short of what is needed and of what people in this country deserve and expect".
Angus Robertson, SNP leader at Westminster, urged the Prime Minister to "recognise the welcome that was given to refugees in countries such as Germany, Austria and Sweden".
"Why will the Prime Minister not work constructively with EU partners on accepting a share of the refugees who are in Europe at the present time?," he said.
He said: "We are proposing that Britain should resettle up to 20,000 Syrian refugees over the rest of this Parliament.
"In doing so we will continue to show the world that this is a country of extraordinary compassion always standing up for our values and helping those in need."
The Prime Minister repeated the point that spending over £1 billion on aid is "the UK's largest ever response to a humanitarian crisis", and dwarves the contribution made by other EU nations.
He added: "The whole country has been deeply moved by the heart-breaking images we have seen over the past few days.
"And it is absolutely right that Britain should fulfil its moral responsibility to help those refugees just as we have done so proudly throughout our history.
"But in doing so we must use our head and our heart by pursuing a comprehensive approach that tackles the causes of the problem as well as the consequences."
He was questioned by acting Labour leader Harriet Harman about how many would be welcomed in the first year.
"There is not a number of refugees that you can take that will sole the problem of Syria. It's about meeting our humanitarian responsibilities," he said.
But Labour MP Sir Gerald Kaufman pointed out: "The Germans took in 10,000 on one day. What kind of comparison is that? Let them in. We'll welcome them."
Though Mr Cameron replied: "The 20,000 Syrian refugees we will take, many of whom will be children, taken directly from Syrian refugee camps ... they are the modern equivalent of the Kindertransport. And this country should be proud of that."
Related