Geri Halliwell has spoken for the first time about rumours that the Spice Girls are set to reunite to celebrate their 20th anniversary.
READ MORE:
It had been reported that the girls - minus Posh Spice, Victoria Beckham - will reform for a world tour next year, two decades after they first stormed the charts with debut single 'Wannabe'.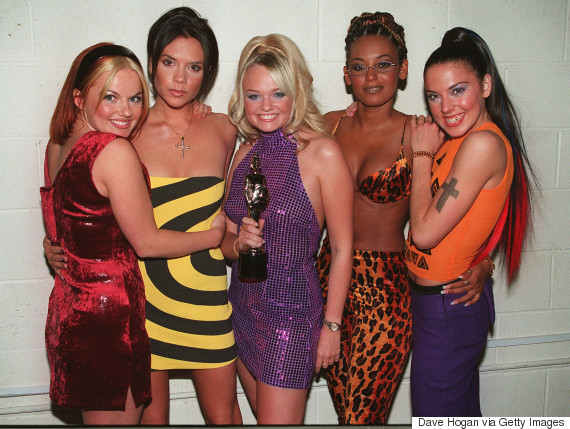 The Spice Girls in their 90s heyday
While speaking to The Sun, the artist formerly known as Ginger Spice teased the plans, saying: "Let's see what happens."
"I am always flattered by the support myself and the other Spice Girls receive from the public. We are still as close and constantly chatting on the phone with one another," she said.
"But nothing is set in stone. There's always speculation about the Spice Girls getting back together. Let's just see what happens. Life is good and I'm happy."
Emma Bunton and Mel C previously remained coy about a possible tour, when the reports were first published last month.
"Woke up this morning wondering whether I need to start practising my backflips???!!!" Mel wrote.
"Do I need to put my pigtails in?!?!?" Emma added.
Woke up this morning wondering whether I need to start practising my backflips???!!! 😳

— Melanie C (@MelanieCmusic) August 7, 2015
Do I need to put my pigtails in?!?!? https://t.co/TfWZQL9ux2

— Emma Bunton (@EmmaBunton) August 7, 2015
Mel B has famously been trying to put the group back together for years, and told 'The Tonight Show' last month: "Hopefully, we'll gather the troops around, and we'll get to do something to celebrate it next year. It's in my plan, I don't know about anybody else's."
After hitting the charts in 1996, the girls had 10 top five hits, before they split in 2000.
They later reunited in 2007 for a world tour, and released a single for Children In Need, entitled 'Headlines (Friendship Never Ends)', but it only reached number 11.
After then reforming again for a one-off performance at the Olympics Closing Ceremony in 2012, Victoria insisted she would never perform with her bandmates again.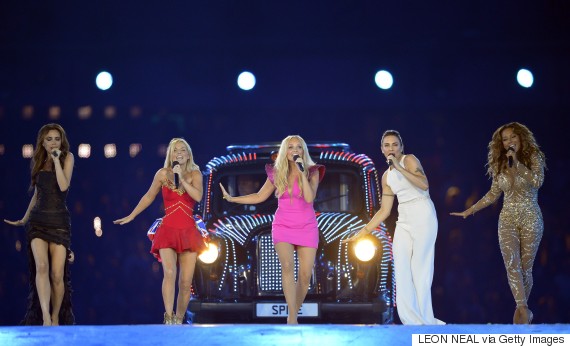 The Spice Girls performed at the London 2012 Olympics
"I won't ever do it again," she told Vanity Fair last year.
"Doing the Olympics was an incredible honour. I was so proud to do it, proud to be British. That was a perfect time to say, 'That's great. Thank you to everybody, but no more. Sometimes you've got to know when it's time to leave the party."
LIKE US ON FACEBOOK | FOLLOW US ON TWITTER