Danny Boyle has confirmed plans for a 'Trainspotting' sequel.
It was reported back in July that an update on the 1996 classic was in the pipeline, after Danny patched up his long-running feud with star Ewan McGregor.
The direction has now said that Ewan and his other co-stars Jonny Lee Miller, Robert Carlyle, and Kelly Macdonald are all keen to reprise their roles as Renton, Spud, Franco and Diane respectively.
However, he admitted that the actor's busy schedules are causing a bit of a problem.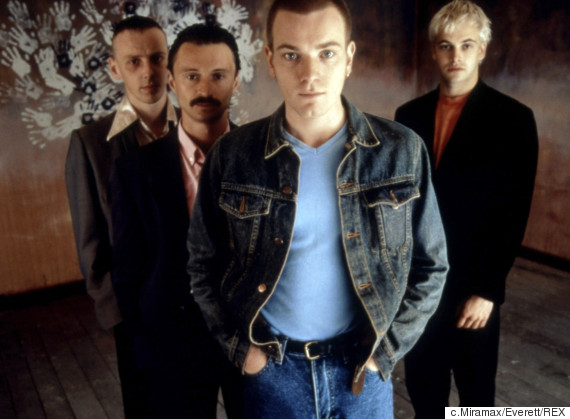 Ewen Bremner, Robert Carlyle, Ewan McGregor and Jonny Lee Miller
"All the four main actors want to come back and do it," he told Deadline.
"Now it is only a matter of getting all their schedules together, which is complicated by two of them doing American TV series."
Robert is currently starring in 'Once Upon A Time' as Rumplestiltskin, while Johnny is playing Sherlock Holmes in 'Elementary'.
'Trainspotting' was adapted from Irvine Welsh's 1993 novel of the same name and tells the story of a group of heroin addicts, living in a bleak 1980s Edinburgh.
The author later published a sequel, 'Porno', in 2002, which picked up where the film left off, including elements of the storyline that did not feature in the first book.
Details about the sequel's plot and who it will be penned by are currently unknown, but we have mocked up what the characters may look like 19 years on from their first adventures together below...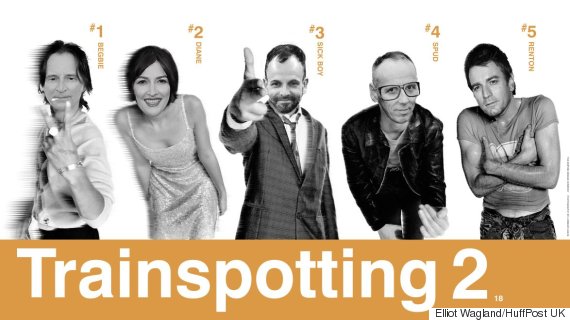 An idea of what 'Trainspotting 2' may look like
LIKE US ON FACEBOOK | FOLLOW US ON TWITTER