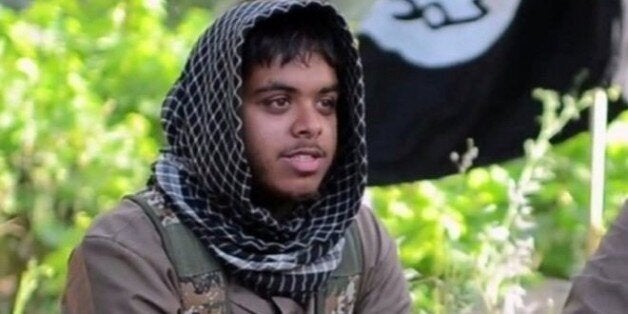 Two British terror suspects fighting for so-called Islamic State have been killed by RAF drone strikes in Syria, David Cameron has revealed.
In a dramatic statement to MPs, the Prime Minister confirmed that 21-year-old Reyaad Khan and Ruhul Amin were targeted on August 21 in the first ever attack of its kind by the UK.
Cardiff-born Khan and Amin, from Aberdeen, were killed by an RAF Reaper drone firing Hellfire missiles at the ISIL stronghold of Raqqa in Syria on 21 August.
Although 'state assassinations' have become the norm for Israel and the United States in Afghanistan, Mr Cameron confirmed that the strike was unprecedented for Britain but said it was justified because of the direct terror threat posed by the men.
Asked by acting Labour leader Harriet Harman if this was the first strike of its kind, he replied: "The answer to that is Yes. This is a new departure."
But as well as queries over the legality of the killings, Mr Cameron faced questions as to why he had not recalled Parliament to inform MPs sooner of the killings, and why the public had not been told in the past three weeks.
The PM, addressing a sombre House of Commons, also revealed that another British ISIL terror suspect Junaid Hussain was killed in a targeted drone strike by the US Air Force, a few days later on August 24.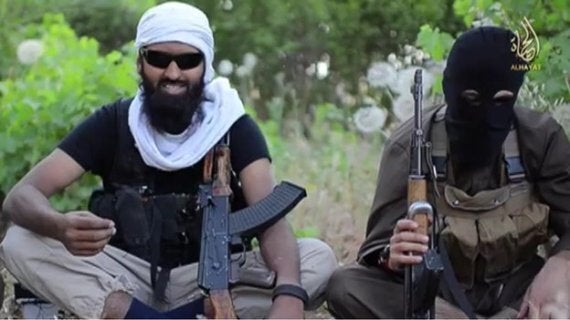 Airstrike: Ruhul Amin from Aberdeen
The killing of Khan, who had appeared in an ISIL recruitment video last year, is the first 'assassination' of individual British terrorists on foreign soil by unmanned drones.
Kat Craig, legal director of legal rights group Reprieve, told The Huffington Post UK: "Make no mistake – what we are seeing is the failed US model of secret strikes being copied wholesale by the British government.
"The fact that David Cameron has bypassed Parliament to commit these covert strikes is deeply worrying – as is his refusal to share what legal advice he was given.
"This also comes at a time when numerous American officials have said their own global drone killing policy has failed. As US strikes in Yemen and Pakistan have shown, this level of secrecy around drone killing is impractical and untenable – not least because mistakes are easily made, and can have devastating human consequences."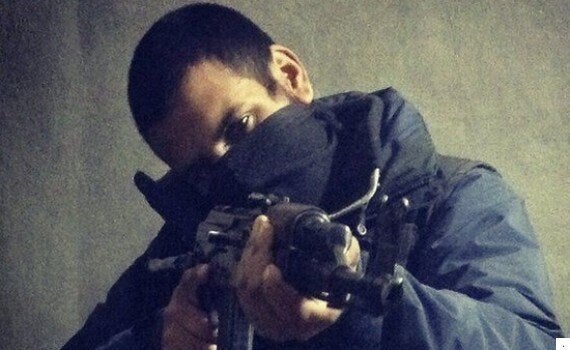 Junaid Hussein: Killed by US forces
Hussain and Khan were "seeking to orchestrate specific and barbaric attacks against the West including directing a number of planned terrorist attacks right here in Britain, such as plots to attack high profile public commemorations, including those taking place this Summer", Mr Cameron said.
Mr Cameron said "we took this action because there was no alternative", a line that was repeated later when Downing Street was asked why the US hadn't been chosen to kill all three men.
Downing Street refused to reveal more details, including whether any members of the Royal family were targeted, but the foiled plots may have involved both VE Day and Armed Forces Day events in Whitehall.
"We should be under no illusion. Their intention was the murder of British citizens," he said.
"So on this occasion we ourselves took action… It was a targeted strike to deal with a clear credible and specific terrorist threat."
Asked if he would authorise similar operations in future, Mr Cameron said "Yes I would. ISIL and its operatives are a clear and present danger to the United Kingdom.".
"In this area, there is no government we can work with. We have no military on the ground to detain those preparing plots.
"And there was nothing to suggest that Reyaad Khan would ever leave Syria or desist from his desire to murder us at home.
"So we had no way of preventing his planned attacks on our country without taking direct action."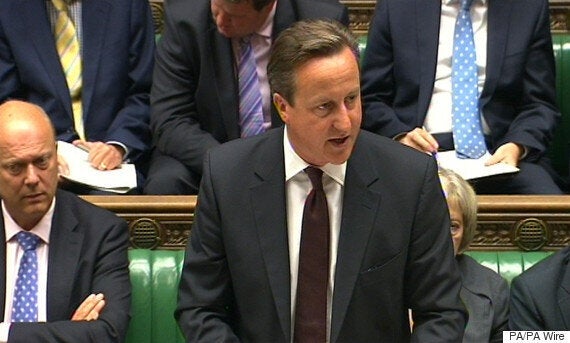 David Cameron addresses MPs
On Parliament's first day back since its seven week summer break, the surprise announcement was made as the Prime Minister unveiled separate plans to take in an extra 20,000 Syrian refugees.
Ms Harman asked whether the Attorney General had been explicitly asked to give legal advice, but the Prime Minister refused to publish his advice and said 'a proper process was followed'.
Mr Cameron took MPs through the process, saying UK intelligence agencies identified the 'direct threat to the UK from this individual'/
"They informed me and other senior Ministers of this threat. At a meeting of the most senior members of the National Security Council, we agreed that should the right opportunity arise, then the military action should take action.
The Attorney General attended the meeting and confirmed there was a legal basis for action.
It is unclear how long before the actual killing that the 'kill order' was signed off, but speculation in Whitehall was that it was approved months ago.
"And on that basis, the Defence Secretary authorised the operation," Mr Cameron said.
No.10 said that the Prime Minister returned from holiday by the time of the actual strikes on August 21.
"The strike was conducted according to specific military rules of engagement which always comply with international law and the principles of proportionality and military necessity."
The United Nations Charter requires members to inform the President of the Security Council of any military activity conducted in 'self-defence'.
Today the UK Permanent Representative to the United Nations wrote to the President of the Security Council to formally inform them of the strike.
Kevin Brennan, the Labour MP who represents Khan's family's Cardiff constituency, asked Mr Cameron for 'assurances' that 'he will be as forthcoming as possible the nature of the threat that this 21 year old man posed to the United Kingdom'.
Mr Cameron said "I am restricted by operational sensitivities" but said he would try to provide more details in due course.
Related