Animal charity The Blue Cross has released a new advert featuring an unwanted pet dog singing singing 'I Will Survive' as he is liberated from his abusive owners.
Baxter the dog appears chained up outside a home in the opening of the film, while a lightning flashes around him and a man and woman's screaming fills the air.
He escapes, and begins to wander the streets, softly singing the Gloria Gaynor song 'I Will Survive' while he sees other pets who have a loving home unlike the one he has left.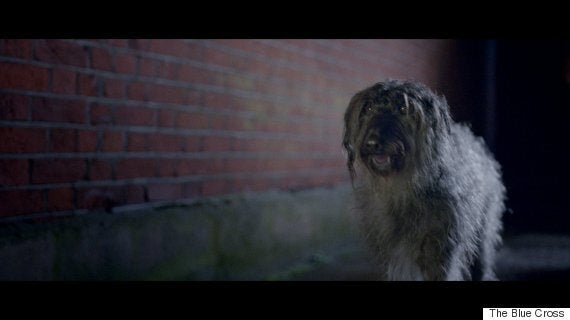 Baxter leaves his distressing home
As Baxter meets a pet rabbit on a road crossing, his song gathers pace and he meets a host of other pets who join him in his quest to find a new home.
Running across a park, the dogs, cats, rabbits and other animals follow Baxter and watch on as he arrives at a house where he nervously waits, before a new family open the door and welcome him with a hug.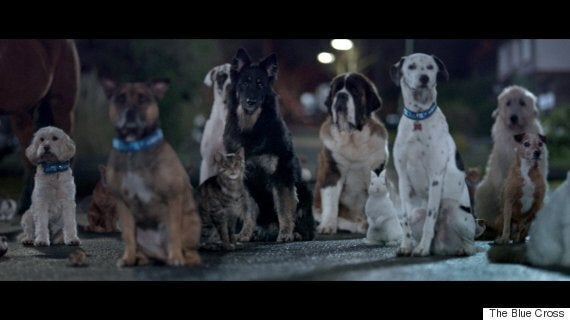 The other pets are all rights behind him
"Hi, I'm Baxter!" the charity's website says. "My last owner didn't love me and I knew I just had to get outta there. At first I was afraid, I was petrified. Kept thinking I could never live without him by my side… Ahem, you know the rest."
The Blue Cross helps to find homes for unwanted animals, promotes responsible pet ownership and helps to fund private vet treatment for owners who can't afford it.
The ad, made by the ad agency M&C Saatchi, has had nearly 80,000 views on YouTube.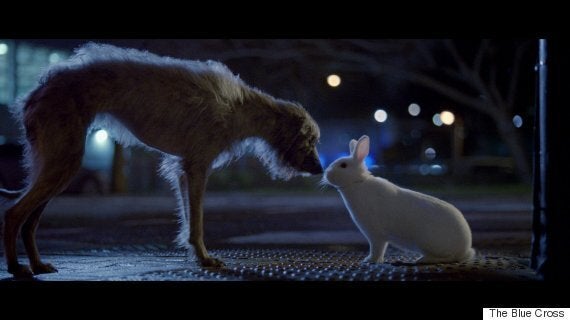 The Blue Cross tweeted a selection of photos of pets 'paw-bumping' to show their support for the campaign using the hashtag #Suppawt.
Popular in the Community