Beyoncé has shared some adorable photos of her daughter Blue Ivy and her chilling out backstage at her concert.
The 34-year-old singer was posting a series of videos of her performances on Instagram and didn't forget to include ones of her three-year-old joining her at work (which is so much better when your mum is Beyoncé).
In one of the black and white shots, Blue Ivy gets a close-up with a microphone covered in cute Dora the Explorer stickers.
Rarely posting photos of her daughter on social media, Beyoncé didn't caption any of the shots but they immediately received thousands of comments from the singer's fans.
One person commented on the above photo: "One day, if she does she's gonna be big."
Another person added: "She's going to be just like her mum."
In another photo posted, Beyoncé is seen walking up the stairs while her little one walks beside her carrying a huge balloon that was part of the show.
The second picture sees the mummy-daughter duo strutting through the room with other dancers looking at them, with Blue Ivy still carrying the balloon as big as her.
On her 34th birthday (5 September) the singer shared her daughter's birthday card on Instagram while thanking everyone for the birthday wishes.
Her three-year-old penned: "#1 Mom" with a colourful birthday cake.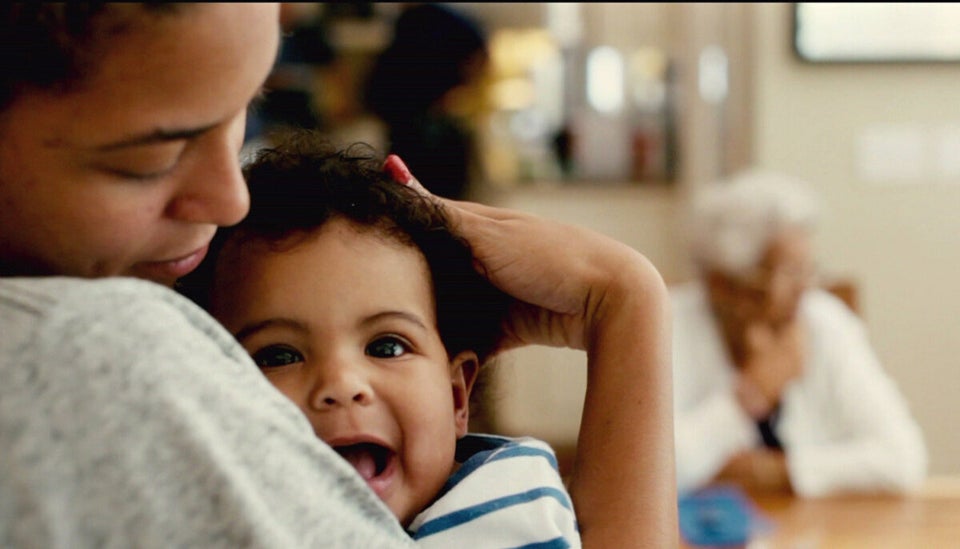 Blue Ivy