As a 16-year-old, Briton Reyaad Khan said he wanted to make the world a better place by ridding it of evil.
But five years later, he would be killed by a drone strike whilst fighting as a jihadi in Syria.
Having grown up in the impoverished Riverside area of Cardiff, Khan took part in community projects and contributed to the local youth centre.
Footage obtained by the Guardian more than a year ago shows Khan speaking about his views of the world as part of a promotional video for one of the local youth centre's projects.
In the video, Khan says: "The future of Britain is the youth, and if you want a better future you should invest in that.
"Money is wasted on terrible things like illegal wars, et cetera."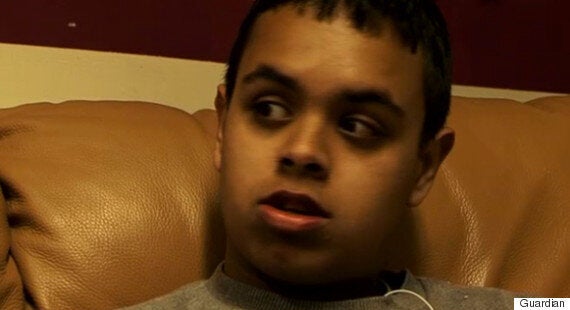 Reyaad Khan died in a UK drone strike last month, pictured here in 2010
Asked if he ever felt stereotyped by older people, he said: "Yeah, stereotypes happen everywhere not just older people.
"That does tend to happen when they see a group of youths together, dressed in hoodies or whatever, they assume we're going to cause trouble."
Speaking about his political ambitions, Khan said: "I think if I was in an area where everything was going fine then I would have nothing to be concerned with.
"Obviously this area needs a lot of help and me being part of that youth because I can see I need help and we need change and I can help get that change.
"That's what helps get us involved."
And it is was his proactive role in the local community that would lead to him meeting the future shadow chancellor Ed Balls.
Asked for his thoughts on the world, Khan said: "The world can be a lovely place but you've just got to get rid of the evil. If everyone could choose the good, the evil will go away."
The Telegraph reported that Khan's friends noticed his interest in religion and religious studies intensified, and he applied to study in Saudi Arabia - although he did not take up the position.
His use of social media steadily became more extreme, and he confessed to watching gruesome videos online.
His death was announced in a dramatic statement on Monday, when David Cameron confirmed that Kahn was one of two 21-year-old British men were targeted by a drone on August 21.
Related