NEW YORK – A phalanx of camera crews and assorted global media, along with a few protesters, gathered outside a small dental surgery in Minnesota on Tuesday, bent on capturing a glimpse of Walter Palmer returning to work.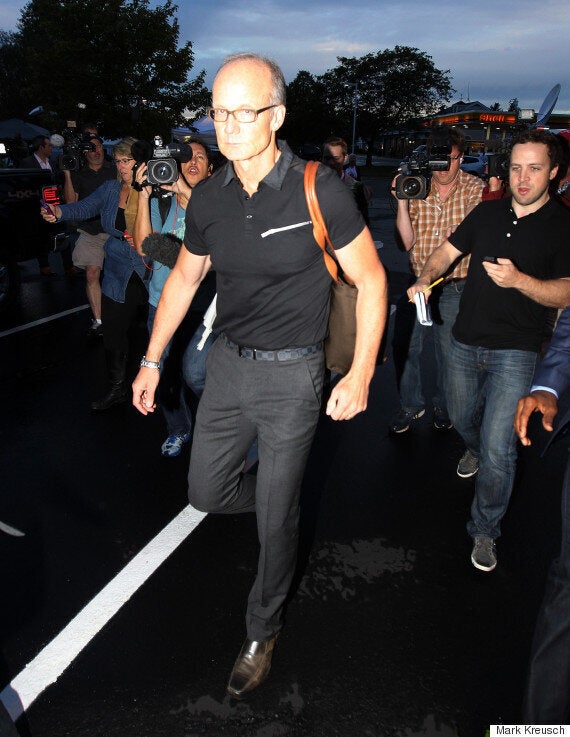 A gaunt looking Walter Palmer flanked by security arrives back to work for the first time since the 'taking' of famed lion
Animal rights protesters welcomed Palmer back with calls for his extradition. Remarkably, his first patient, a white male in his 40s, arrived at the surgery in a pick-up truck with hunting camouflage upholstery.
Palmer, 55, said nothing as he entered; notes stuck to his door decried his bloodlust.
One read: "Lance Armstrong had his 'trophies' taken away. You should too."
Another read: "Justice for Cecil #extradition."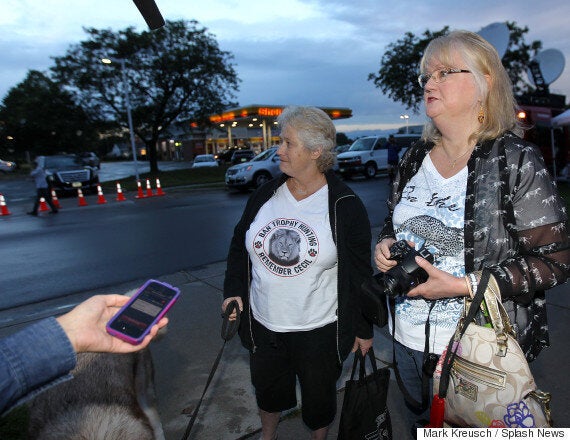 A small group of protesters gathered at 7am to welcome the dentist with demands for his extradition
Palmer gave his first interview on Sunday, telling The Associated Press and the Minneapolis Star Tribune that the hunt was lawful, one of a series of scripted answers penned by his legal team.
"If I had known this lion had a name and was important to the country or a study obviously I wouldn't have taken it," Palmer said. "Nobody in our hunting party knew before or after the name of this lion."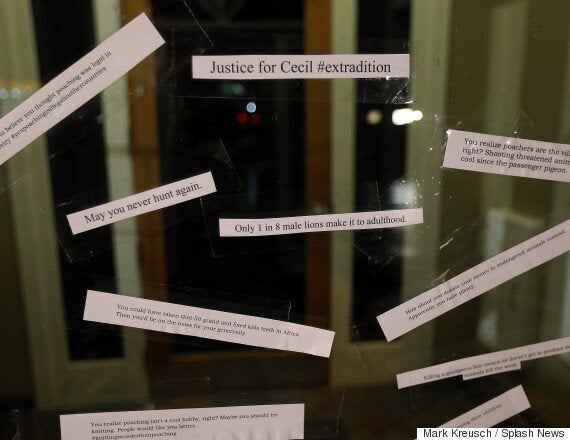 Protest statements were taped to the door reading 'Justice for Cecil' and 'Other have been Charged with Cecil's Death, So should You!'
Protesters were not placated. Speaking to the MailOnline, Cathy Pierce said: "I'm here to stick up for the animals who can't stick up for themselves. Cecil was killed for nothing more than his skin and his head. His carcass was just left there to rot. It's disgusting. We are not here to pick on his patients or his staff - we're here to pick on him."
Reported by the Minneapolis Star Tribune, one neighbour stuck up for the dentist telling protesters to leave Palmer alone. "They want the guy dead; they want his business dead," said Stephanie Michaelis. "They want him extradited and hung. I've seen the signs; I've seen the rhetoric. I'm tired of it… What do we have to do with a lion in Africa?"