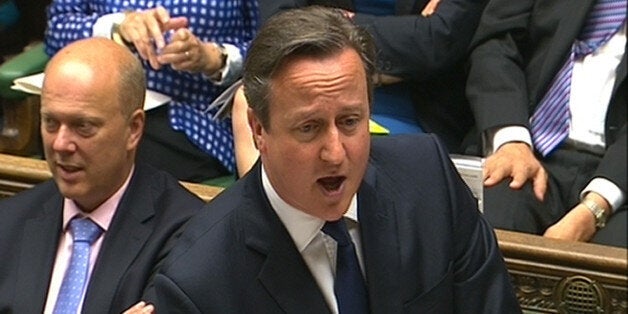 It's the first PMQs after the summer holiday, and Harriet Harman's last before the new leader of the Labour Party is announced. So let's enjoy this momentous occasion by looking at what happened without all the usual shouting:
Harman started by asking how many refugees the UK would take this year.
And Cameron dodged the question by paying tribute to Harman.
But she kept asking, seemingly missing out on one fairly major topic...
Tristram Hunt seemed like he'd overdone it down the pub last night...
And so did George Osborne, but that's nothing new:
But, remarkably, other things actually seemed to have changed:
The SNP took the opportunity to bring up the drone strike, resulting in a return to the usual jeering from the backbenches:
Debbie Abrahams raised a question about Iain Duncan Smith's questionable comments about non-disabled people, and got the death stare:
And they had a bit of a chat about the Rugby World Cup:
But overall, it was fairly tame. But even that divided opinion.